Blogs
Keto Zucchini Muffins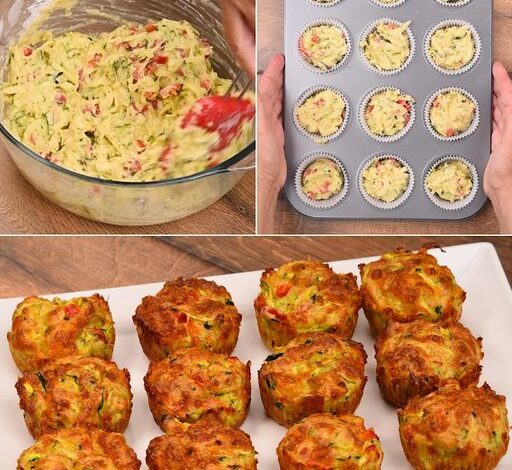 Free Keto Meal Plan : KETO DIET PLAN FOR BEGINNERS STEP BY STEP GUIDE
Prep Time10minutes mins
Cook Time25minutes mins
Total Time35minutes mins
CourseBreakfast, Snack
CuisineBritish
Servings8 muffins
Calories175 kcal
INGREDIENTS
6 medium eggs or 5 large
▢75 g / ⅔ cup coconut flour
▢125 g / 1 cup packed grated courgette/zucchini
▢75 ml / ⅓ cup coconut oil melted, or butter
▢50 g / ¼ cup granulated sweetener
▢1 ½ teaspoon baking powder
▢1 teaspoon cinnamon
▢¼ teaspoon grated nutmeg
▢1 tsp vanilla extract
INSTRUCTIONS
Preheat the oven to 180 Celsius/350 Fahrenheit.
Grate the zucchini and melt your coconut oil in a pan or the microwave. If you do not want to see green specks in your muffins, peel the zucchini first. There is no need to squeeze any liquid out of the zucchini.
Beat the eggs with an electric mixer or in a food processor until pale and about double in size. This takes around 3 minutes.
Add all other ingredients except the zucchini and mix well.
Stir in the zucchini.
Line a muffin pan with paper cups and fill each cup with the dough.
Bake 25-30 minutes or until lightly browned on top and a skewer inserted comes out clean.
NOTES
2.8g net carbs per muffin. Makes 8 muffins.
Suitable for freezing. Store in the fridge for up to 5 days or freeze for up to 3 months.
NUTRITION
Calories: 175kcal
Total Carbohydrates: 6.6g
Protein: 5.7g
Fat: 13g
Saturated Fat: 9.5g
Cholesterol: 122mg
Sodium: 68mg
Potassium: 102mg
Fiber: 3.8g
Free Keto Meal Plan : KETO DIET PLAN FOR BEGINNERS STEP BY STEP GUIDE