Blogs
KETO CHOCOLATE CHIP COOKIE BARS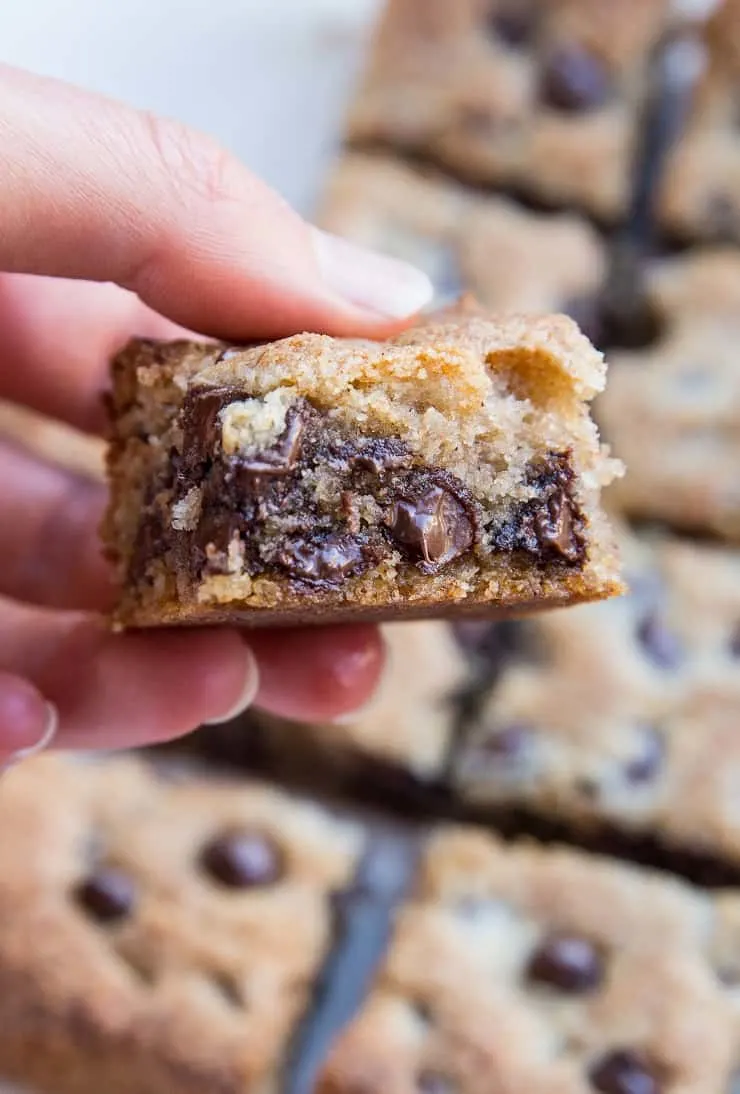 Keto Chocolate Chip Bars-These keto friendly soft-baked chocolate chip bars are as close to traditional as it gets. I use a couple of key ingredients that ensure that these cookie bars are soft and chewy.
INGREDIENTS
8 ounces of cream cheese (room temperature)
1/2 cup unsalted butter (room temperature )
2 cup of sugar substitute
5 eggs
2 tsp vanilla extract
1 cup almond flour
1/3 cup of coconut flour
1/4 teaspoon sea salt
1 1/2 teaspoons of baking powder
1/2 xanthan gum
1 cup of sugar-free chocoalte Chips ( lily's stevia swseetened chocolate chips)
1 cup of chopped walnuts
INSTRUCTIONS
Preheat oven to 350 degrees. Line a 12×16 inch cookie sheet with parchment paper. )For thicker bars use 9×13 greased baking pan.
Using an electric mixer beat together the butter, cream cheese, vanilla extract and sugar substitute.
Add the five eggs one at a time, mix well making sure the eggs are well incorporated into the batter.
Fold in the almond flour, coconut flour, baking powder, salt, and xanthan gum.
Stir in the sugar-free chocolate chips and walnuts with a spatula.
Spread the batter evenly unto a 12X16 inch cookie sheet or 9×13 baking pan. Bake for 30-35 minutes or until golden brown.
Allow cookie bars to cool completely before slicing.
Store any leftovers in the refrigerator for 5 days or freeze for up 3 weeks.