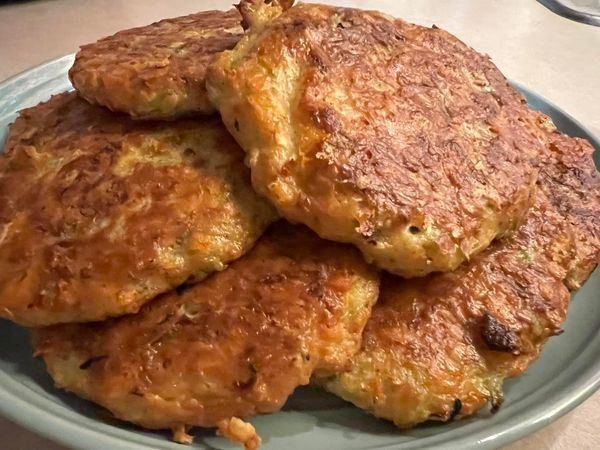 Made broccoli fritters this evening. They came out delicious! And so easy to make:
INGREDIENTS:

2 cups riced broccoli
1 1/2 cup shredded cheese (extra sharp I used)
1 cup Parmesan cheese
2-3 eggs (depends how dry)
Garlic powder
Pepper
Paprika
Salt if desired
Free Keto Meal Plan : KETO DIET PLAN FOR BEGINNERS STEP BY STEP GUIDE
INSTRUCTIONS:

Preheat oven to 400. Mix until well blended. If too wet, add 1/4 tsp almond flour. It wasn't necessary with these. Use medium cookie scoop and place on parchment paper, place parchment on top and press each fritter to about 1/2"-1/4" thick. Bake for 7-8 minutes, flip cook 8-9 flip done when edges browned. I flipped flipped a 3nd time and cooked an extra 4 minutes to get a little darker. Store in ziploc or tightly sealed container in frig.
Free Keto Meal Plan : KETO DIET PLAN FOR BEGINNERS STEP BY STEP GUIDE