Blogs
KETO CHICKEN POT PIE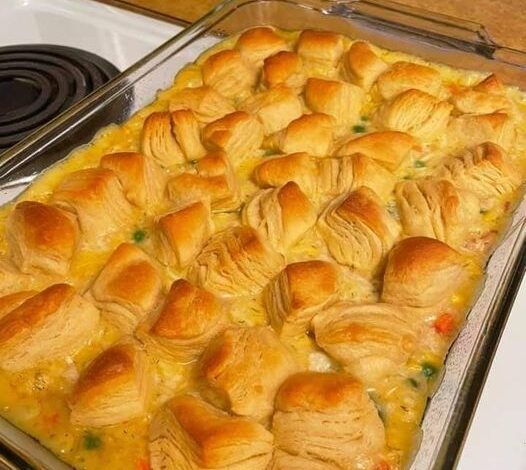 Free Keto Meal Plan : KETO DIET PLAN FOR BEGINNERS STEP BY STEP GUIDE
Prep Time20minutes mins
Cook Time20minutes mins
Total Time40minutes mins
CourseMain Course
CuisineBritish, Keto
Servings4
Calories741 kcal
EQUIPMENT
4 oven-proof pots/ramekins (mine were 4 inch diameter and 3 inch deep)
INGREDIENTS
2 chicken breasts or 4 thighs 300g, cubed
▢4 small slices of streaky bacon 60g
▢2 tablespoon butter or olive oil
▢1 small carrot diced (50g)
▢2 medium stalks of celery diced (80g)
▢⅓ cup leek chopped (30g), or use onions
▢2 garlic cloves
▢1.5 tablespoon dried thyme or parsley
▢½ cup cream cheese 110g
▢1 cup heavy cream 240ml
▢¼ cup chicken broth 60ml
▢½ teaspoon sea salt or to taste
▢¼ teaspoon black pepper or to taste
DOUGH
▢1 ½ cups shredded mozzarella 170g
▢2 tablespoon full fat cream cheese 30g
▢⅔ cup almond flour 67g
BEFORE COOKING
▢1 medium egg to brush the top
INSTRUCTIONS
Preheat the oven to 350F / 180C (electric) or 320F / 160C fan.
Filling
Heat 1 tablespoon of butter in a large non-stick skillet over medium heat. Add the chicken and bacon and cook for 4 – 5 minutes or until browned and cooked through. Remove from the pan, set aside and keep warm.
Place the remaining 1 tablespoon of butter in the same pan. Add the carrot, celery, leeks, garlic and thyme and sauté for about 4 minutes until soft.
Add the cream cheese, cream, broth, salt and pepper and bring to the boil. Reduce to a simmer and cook for 1 – 2 minutes.
Add the cooked bacon and chicken back into the pan with the cream and mix. Remove from the heat and place to one side whilst you make the dough.
Crust
Place the mozzarella and cream cheese in a heatproof bowl. Microwave on high for 1 minute, stir with a spatula and heat for a further 30 seconds. Stir again and quickly mix in the almond flour. Feel free to get your hands in here!
Place the dough between 2 sheets of greaseproof paper (or 1 sheet and a silicone mat) and roll about ½ cm thick. Use the top of the pot pie dish to cut out a circle with a sharp knife. Reuse the scraps and re-roll to make more tops.
Assembly
Spoon the chicken mix into your pots. Place the circles of dough on top (make sure it's sealed to the edges) and create two air pockets by piercing the top of the dough with a sharp knife.
Whisk the egg with fork. Brush the pies with egg and bake for about 20 minutes or until until golden.
NOTES
Net Carbs: 7.9g per portion. Makes 4 portions.
If the pie dough gets too cold and hard to work with, reheat it in the microwave or on the stovetop. This makes it nice and soft.
To thicken the filling further, whisk in an optional ½ teaspoon of xanthan gum.
Storage: Fridge for up to 3 days or freezer for 3 months.
NUTRITION
Calories: 741kcalTotal Carbohydrates: 10.9gProtein: 36.2gFat: 62.4gSaturated Fat: 31.3gFiber: 3gSugar: 4g
Free Keto Meal Plan : KETO DIET PLAN FOR BEGINNERS STEP BY STEP GUIDE