Blogs
Keto Chicken Zucchini Fritters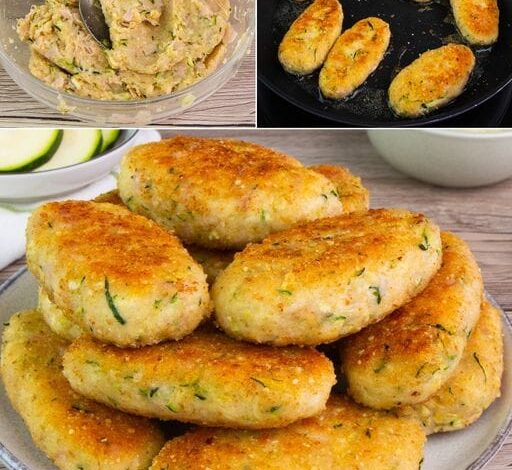 Free Keto Meal Plan : KETO DIET PLAN FOR BEGINNERS STEP BY STEP GUIDE
Ingredients:
1 cup shredded zucchini (about 1 medium zucchini)
1 cup cooked and shredded chicken breast
1/4 cup almond flour
1/4 cup grated Parmesan cheese
1 large egg
2 cloves garlic, minced
1 teaspoon dried Italian herbs (such as oregano, basil, thyme)
1/2 teaspoon salt
1/4 teaspoon black pepper
Cooking oil (such as olive oil or avocado oil) for frying
Instructions:
Prepare the Zucchini: Shred the zucchini using a grater or a food processor. Squeeze out excess moisture from the shredded zucchini using a clean kitchen towel or paper towels.
Mix the Ingredients: In a mixing bowl, combine the shredded zucchini, shredded chicken breast, almond flour, grated Parmesan cheese, egg, minced garlic, dried Italian herbs, salt, and black pepper. Mix until all the ingredients are well combined.
Shape the Fritters: Take a portion of the mixture and shape it into a fritter or patty. Repeat until all the mixture is used up.
Cook the Fritters: Heat a skillet over medium heat and add enough cooking oil to cover the bottom. Once the oil is hot, carefully place the fritters in the skillet. Cook for about 3-4 minutes on each side, until they are golden brown and crispy.
Drain and Serve: Transfer the cooked fritters to a plate lined with paper towels to remove excess oil.
Enjoy: Serve the Keto Chicken Zucchini Fritters warm as a delicious and nutritious snack, appetizer, or main dish.
Nutritional Information (per fritter, assuming recipe makes 8 fritters):
Calories: ~80
Protein: ~6g
Fat: ~5g
Carbohydrates: ~2g

Dietary Fiber: ~1g
Net Carbs: ~1g
Free Keto Meal Plan : KETO DIET PLAN FOR BEGINNERS STEP BY STEP GUIDE