Blogs
Keto Crackers with almond flour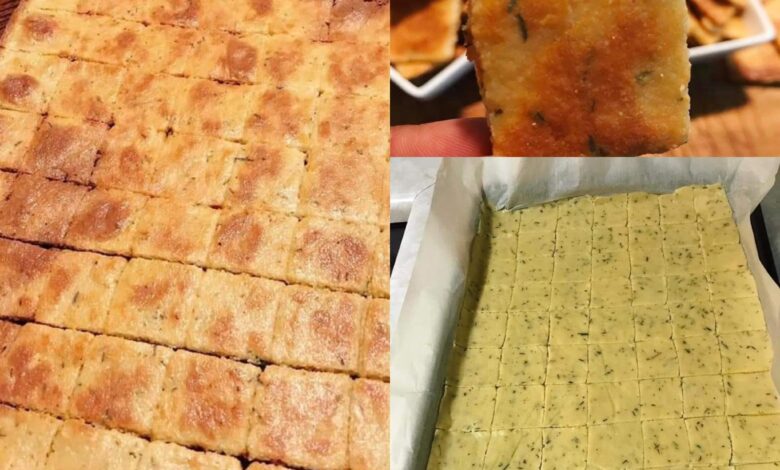 Free Keto Meal Plan : KETO DIET PLAN FOR BEGINNERS STEP BY STEP GUIDE
Keto Crackers with almond flour
Keto Crackers with almond flour, These keto crackers are crispy! They're also incredibly easy and quick to make. Honestly, when you taste these you'll never believe they're low carb crackers. Dare I say they're better than store bought crackers? Well, I'm definitely confident saying that these will be the best keto crackers you ever make from scratch. That's for sure.
Ingredient for Keto Crackers
1 cup almond flour
2 1/2 tbsp hemp seeds
2 tsp flaxseed meal
3/4 tsp salt
Pepper to taste
2 tsp extra-virgin olive oil
2 tbsp water
INSTRUCTION:
01)- Preheat oven to 350 F.
02)- Combine all dry ingredients in a medium bowl. In a small bowl, combine water and olive oil.
03)- Add wet ingredients to dry and mix thoroughly until a dough forms. (If mixture doesn't stick together, add water a few drops at a time.)
04)- Place the dough on a sheet of parchment paper. Place another sheet of parchment paper on top and use a rolling pin to roll the dough out as evenly as possible.
05)- Remove the top sheet of parchment paper and transfer the crackers and bottom parchment paper to a baking sheet, then cut the crackers using a pizza cutter or knife.
06)- Place in the oven and bake for 10-15 minutes until they're lightly golden. The crackers around the edge will bake faster, so you can remove the crackers that are done and place the remaining crackers back into the oven.
07)- Let cool completely before separating and storing the crackers.
NURITIONS
| | |
| --- | --- |
| Calories | 238kcal |
| Fat | 20g |
| Carbohydrate | 2g |
| Protein | 10g |
Free Keto Meal Plan : KETO DIET PLAN FOR BEGINNERS STEP BY STEP GUIDE