Blogs
KETO SAUSAGE AND PEPPERONI PIZZA PIE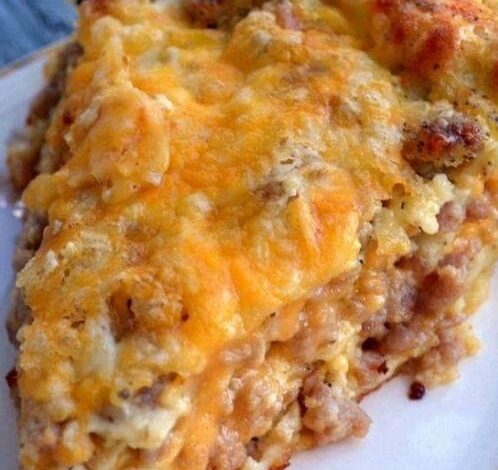 Free Keto Meal Plan : KETO DIET PLAN FOR BEGINNERS STEP BY STEP GUIDE
Servings 8
PREP10minutes mins
COOK30minutes mins
TOTAL40minutes mins
INGREDIENTS
FOR THE CRUST
▢2 cups super fine almond flour
▢¼ cup grass-fed unsalted butter, melted
▢1 whole egg
FOR THE FILLING
▢2 cups shredded mozzarella cheese
▢⅔ cup Romano cheese, grated (or parmesan)
▢½ cup Italian sausage, cooked and crumbled
▢24 uncured pepperoni slices, quartered
▢¼ cup Kalamata olives, pitted and halved
▢2 ounces tomato paste, mixed with water to make ½ cup of sauce
▢½ teaspoon garlic salt
▢1 teaspoon dried basil
▢1 clove garlic, minced
▢½ teaspoon dried oregano
INSTRUCTIONS
TO MAKE THE CRUST
Preheat oven to 400F.
Add the almond flour, butter and egg to the bowl of a food processor and mix until a dough is formed.
Transfer the dough to a pie dish that has been sprayed with nonstick spray. Press out the dough to cover the bottom and up the sides. Prick the bottom with a fork, cover with parchment paper and top with pie weights or dried beans. Bake for 12 minutes, while you make the filling.
TO MAKE THE FILLING
Add the tomato paste to a measuring cup and mix with enough water to make ½ of sauce total. Add in the garlic, spices and herbs, then stir to combine. Add in the sausage, pepperoni, Romano cheese and half of the shredded mozzarella cheese to a large mixing bowl.
Pour the sauce over the top and toss to combine, making sure everything is well mixed. Add in the Kalamata olives and stir briefly.
Top with the remaining mozzarella cheese and bake for 15 minutes. Increase temperature to 450F and bake for an additional 5 minutes or until the cheese is slightly golden.
Allow to cool slightly before serving. Store leftovers in the fridge or freezer.
CourseMain Course
CuisineItalian
Calories397kcal
Nutrition Facts
Keto Sausage and Pepperoni Pizza Pie
Amount per Serving
Calories
397
% Daily Value*
Fat
33
g
51
%
Saturated Fat
9
g
56
%
Carbohydrates
9
g
3
%
Fiber
4
g
17
%
Sugar
2
g
2
%
Protein
21
g
42
%
Free Keto Meal Plan : KETO DIET PLAN FOR BEGINNERS STEP BY STEP GUIDE