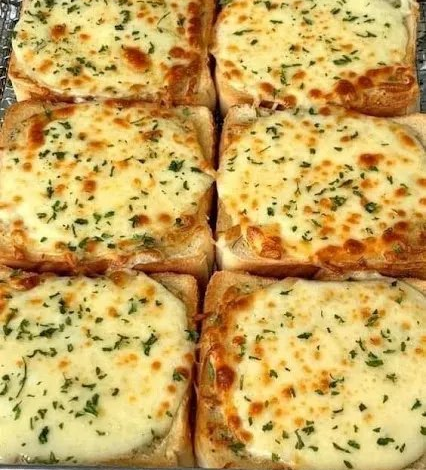 Our mouthwatering Low Carb Texas Toast is the perfect addition to any dinner. It's crispy around the edges and topped with butter, garlic and gooey cheese. It's keto friendly, gluten free and will be gone way too quickly.
Free Keto Meal Plan : KETO DIET PLAN FOR BEGINNERS STEP BY STEP GUIDE
Servings: 4 slices
Calories: 205
Prep Time: 2 mins
Cook Time: 2 mins
Ingredients
▢4 slices homemade keto white bread
▢2 tablespoons salted butter at room temperature
▢1 teaspoon garlic powder
▢1/2 cup shredded mozzarella
▢1/2 tablespoon minced fresh parsley
Instructions
Preheat the broiler. Line a baking tray with foil.
Butter 1 side of each slice of bread. Place the bread (butter-side-uon the prepared baking tray.
Sprinkle on the garlic powder, mozzarella cheese, and parsley.
Broil until the cheese is melted (stay with it, this can happen fast).
If you don't have garlic powder on hand, use 1/2 teaspoon minced or crushed fresh garlic
instead.
Free Keto Meal Plan : KETO DIET PLAN FOR BEGINNERS STEP BY STEP GUIDE
Nutrition Facts
Low Carb Texas Toast
Amount Per Serving
Calories 205Calories from Fat 162
% Daily Value*
Fat 18g28%
Saturated Fat 5g31%
Cholesterol 26mg9%
Sodium 138mg6%
Potassium 20mg1%
Carbohydrates 3g1%
Fiber 1g4%
Sugar 1g1%
Protein 8g16%
Vitamin A 312IU6%
Vitamin C 1mg1%
Calcium 71mg7%
Iron 1mg6%