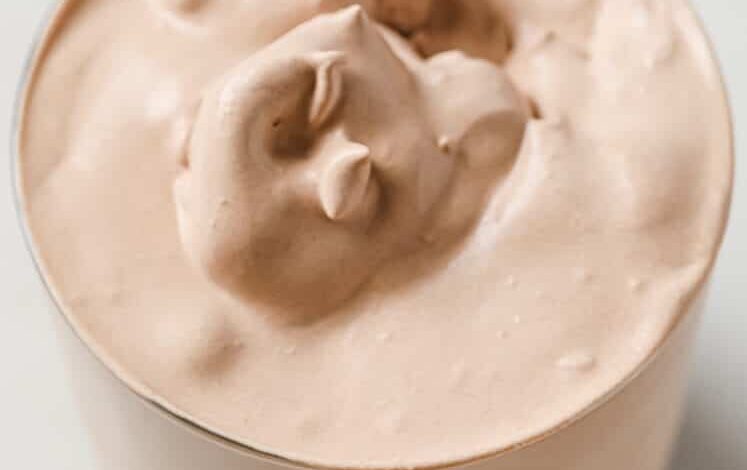 This dessert is rich, decadent, and guaranteed to satisfy that chocolate craving! Not only is this dessert tasty, but it is also sugar-free, gluten-free, and vegetarian. It is a family-friendly treat that both kids and adults can enjoy.
For 1 serving
Ingredients
Heavy Cream¾ cup
The Ultimate Icing Sugar Replacement by Swerve¼ cup
Cacao Powder Raw Chocolate Powder Certified Organic by Navitas2 teaspoon
Free Keto Meal Plan : KETO DIET PLAN FOR BEGINNERS STEP BY STEP GUIDE
Instructions
Add cream, sweetener, and cacao powder to a small mixing bowl. Choose your choice of sweetener. You can add your desired flavoring.
Step 2With a hand mixer, whip cream until a stiff peak forms. Cover and transfer to the freezer. Chill for 25 minutes.
Step 3Whip the mixture with a hand mixer again. Divide into 2 serving glasses. Serve chilled!
Free Keto Meal Plan : KETO DIET PLAN FOR BEGINNERS STEP BY STEP GUIDE