Blogs
Keto Banana Pudding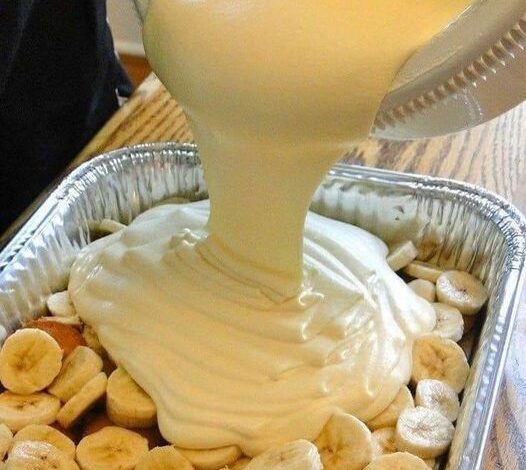 Free Keto Meal Plan : KETO DIET PLAN FOR BEGINNERS STEP BY STEP GUIDE
yield: 10
prep time: 1 HOUR
cook time: 1 HOUR
total time: 2 HOURS
Ingredients
3 cups of heavy whipping cream
7 egg yolks
1/2 cup granulated sugar substitute
2 teaspoons of high quality banana extract, I use the Olivenation brand
1 1/2 teaspoons of vanilla extract
2 tablespoons of unsalted butter, at room temperature
1/8 teaspoon of salt
1/8 teaspoon Xanthan gum, to help thicken
Instructions
Prepare a batch of the keto vanilla wafers and while the cookies cool on the baking rack proceed to make the pudding.
To make the keto banana pudding, heat the heavy cream over low heat until hot using a medium-sized saucepan.
Stir in the vanilla and banana extracts and then set aside to cool.
In a medium-sized bowl, whisk the egg yolks, sugar-substitute using an electric mixer until the mixture is pale yellow.
After the cream has cooled to the touch, pour one 1/4 of the heavy cream mixture into the egg mixture, xanthan gum, salt and whisk until well combined. This is to temper the egg yolks.
Once the mixture has tempered add the remaining heavy cream and then pour the cream and egg mixture back into the saucepan and cook over low heat stirring continuously with a wooden spoon for about 7 minutes, or until the mixture begins to thicken. You'll know it's ready when the pudding is thick enough to coat the back of a wooden spoon without dripping.
Then turn off the heat and stir in the softened butter and stir until well combined.
Pour the pudding through a fine-mesh sieve into another medium-sized bowl. Place a sheet of cling wrap directly over the surface of the pudding to prevent a skin from forming.
Move the pudding into the refrigerator and allow it to cool for at least one hour.
Assemble The Dessert
To assemble the "banana" pudding dessert layer a trifle dish with half the pudding, followed by 12 cookies.
Next top with another layer of pudding and then crumble the other 12 cookies on top or just leave them whole and crumble a few.
Refrigerate the dessert to allow the flavors to meld and for the cookies to soften.
Store leftovers in the refrigerator for up to 5 days.
Nutrition Information:
YIELD: 10 SERVING SIZE: 1
Amount Per Serving: CALORIES: 230TOTAL FAT: 23gSATURATED FAT: 13.9gCHOLESTEROL: 227mgSODIUM: 55mgCARBOHYDRATES: 2.9gNET CARBOHYDRATES: 2.6gFIBER: .3gSUGAR: .3gPROTEIN: 2.8g
Free Keto Meal Plan : KETO DIET PLAN FOR BEGINNERS STEP BY STEP GUIDE