Blogs
Keto Broccoli Cheddar Muffins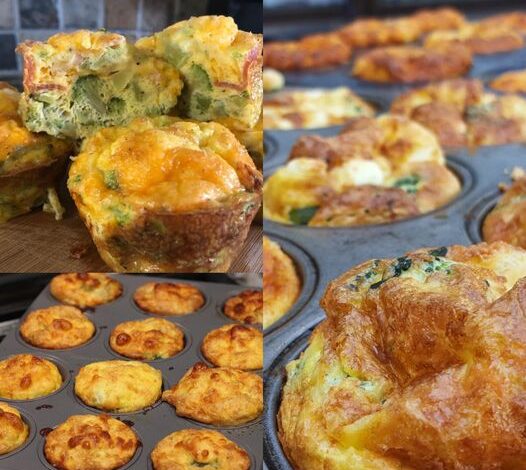 Free Keto Meal Plan : KETO DIET PLAN FOR BEGINNERS STEP BY STEP GUIDE
Keto broccoli cheddar muffins are a tasty low-carb, high-fat snack or side dish that are perfect for those following a ketogenic diet. These muffins are made from a simple batter of coconut flour, baking powder, eggs, and shredded cheddar cheese, which is then mixed with chopped broccoli florets to add a healthy dose of fiber and nutrients. The batter is baked in muffin tins until golden brown and topped with an extra sprinkle of cheddar cheese for extra flavor. The result is a delicious snack or side dish that is packed with flavor and nutrition, while keeping carb intake low.
Free Keto Meal Plan : KETO DIET PLAN FOR BEGINNERS STEP BY STEP GUIDE
INGREDIENTS
3 cups lightly steamed broccoli
1 ounce cream cheese
3 eggs
1 1/2 cup shredded cheddar cheese
3 tablespoons coconut flour
1 teaspoon baking powder
1/4 teaspoon salt
1/4 teaspoon pepper
INSTRUCTIONS
Preheat oven to 350 degrees F.
Steam the broccoli until it has softened slightly.
In a medium size mixing bowl combine the cream cheese, shredded cheese, and eggs. Stir in the broccoli.
Fold in the coconut flour, baking powder, salt and pepper.
Chill dough 10 minutes to allow the flour to absord the moisture. DO NOT SKIP THIS STEP.
Lightly spray a standard 12 count muffin pan with cooking spray. Spoon the mixture into the pan and bake 15-17 minutes until the muffins have set.
Enjoy
NURITIONS Amount Per Serving
Calories: 110kcal
Carbohydrates: 1.5g
Protein: 8g
Fat: 6g
Free Keto Meal Plan : KETO DIET PLAN FOR BEGINNERS STEP BY STEP GUIDE