Keto Diet
Keto Chicken Broccoli Cheddar Hot Pocket
This Chicken Broccoli Cheddar Hot Pocket is loaded with tender chicken, fresh broccoli and loads of cheese wrapped in a perfectly soft and fluffy crust! Each slice is about 3 net carbs! 
One of my favorite flavor combinations is broccoli and cheddar cheese. Some of my most popular recipes I've developed are my One Pan Broccoli Cheddar Chicken, and Stuffed Broccoli Cheddar Chicken, so my guess is you guys love it too! I find even those who aren't crazy about broccoli love these dishes!
This Keto Chicken Broccoli Cheddar Hot Pocket has everything you need in an easy, low carb comfort food. It is pretty quick to come together, especially if you use left over chicken. The filling has five basic ingredients, including fresh broccoli, so there is no steaming required!
The hot pocket crust for this recipe is an almond flour fat head dough, meaning it is made of melted mozzarella, cream cheese and almond flour. If you've never tried anything like this I know it sounds odd, but trust me, it is the perfect keto crust!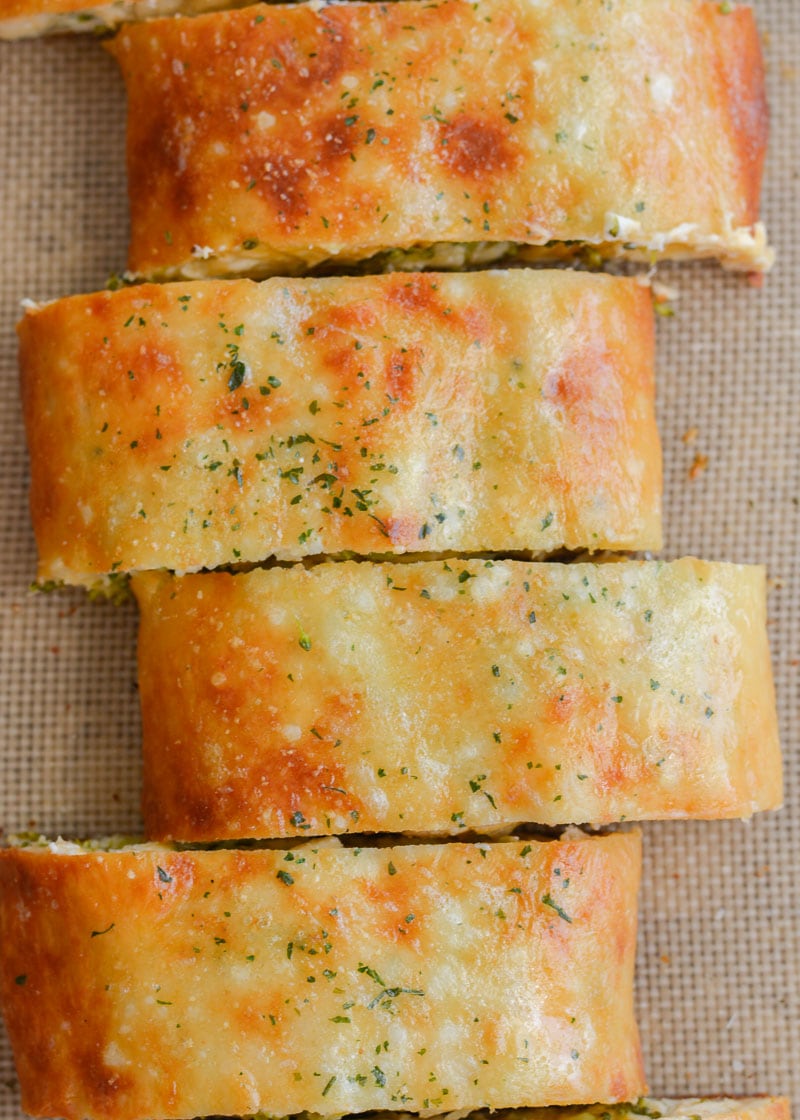 Ingredients for low carb Chicken Broccoli Cheddar Hot Pocket
As always, you will find the exact recipe and printable instructions at the bottom of this post, this is a quick overview of the ingredients you will need:
Chicken: any cooked chicken, such as grilled, shredded, rotisserie or leftover chicken.
Broccoli: uncooked, fresh broccoli
Cheese: shredded cheddar cheese
Cream Cheese
Mozzarella Cheese: shredded, bagged mozzarella, not fresh.
Almond Flour: I do not suggest substituting this with coconut flour.
Baking Powder
Egg whites
The other thing that makes this recipe much easier to use is a silicone baking mat. I place the dough between the two sheets when I spread the dough and it makes the process so easy. It also helps it bake evenly and ensures it never sticks to the pan.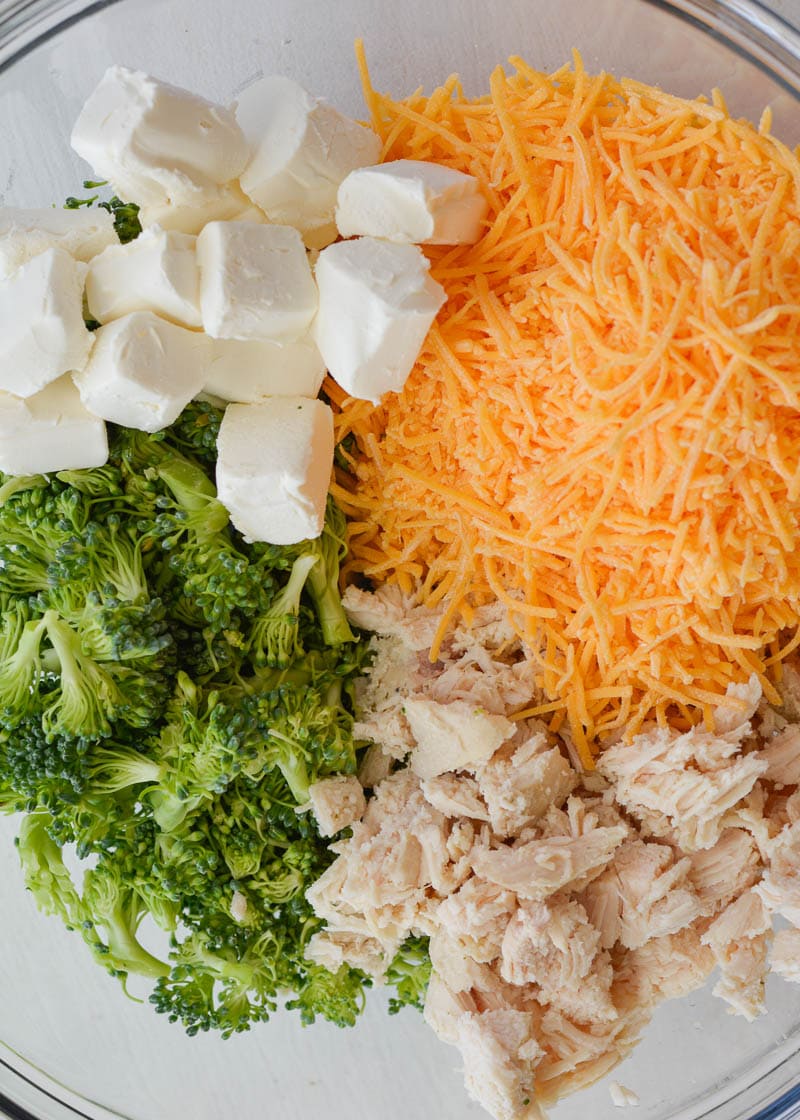 How do you make keto dough?
For this keto hot pocket recipe I use the same dough that I use for my Keto Pigs in a Blanket. In my opinion this dough is very close to traditional crescent roll dough. It is soft, fluffy and bakes up perfectly when filled with things, instead of becoming soggy. 
This particular dough features an egg, however if you are allergic to eggs you can use my Keto Fat Head Dough as a substitution.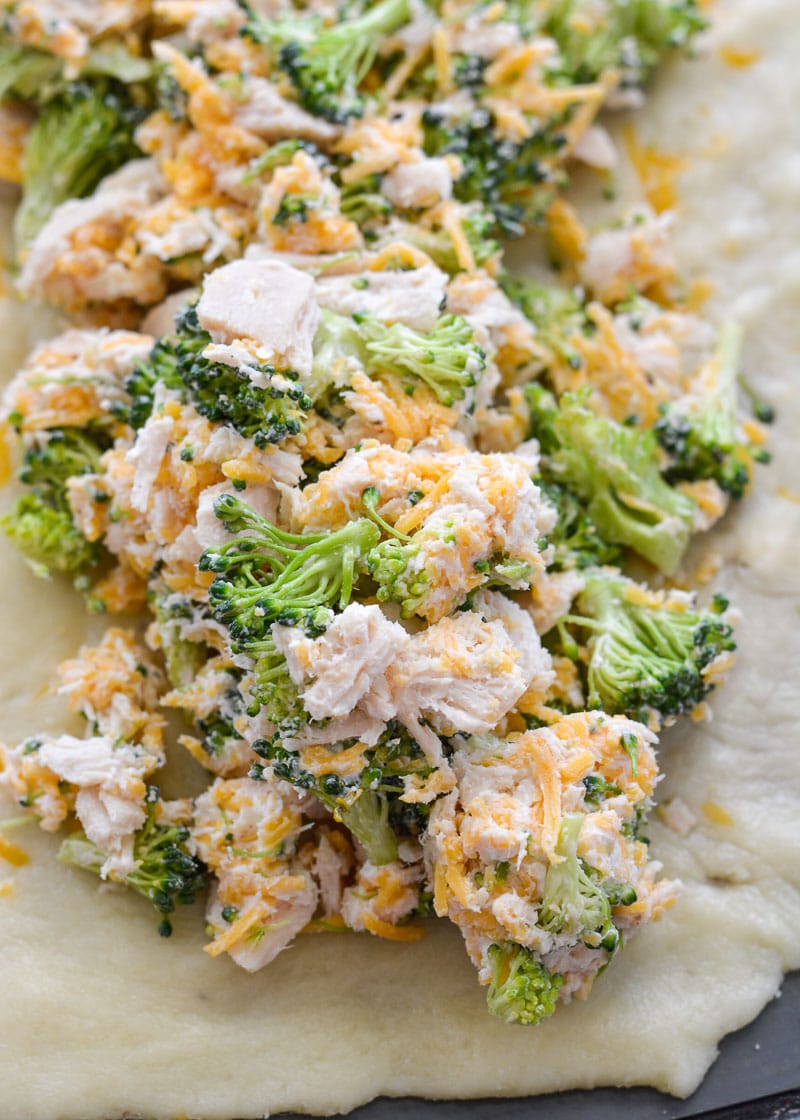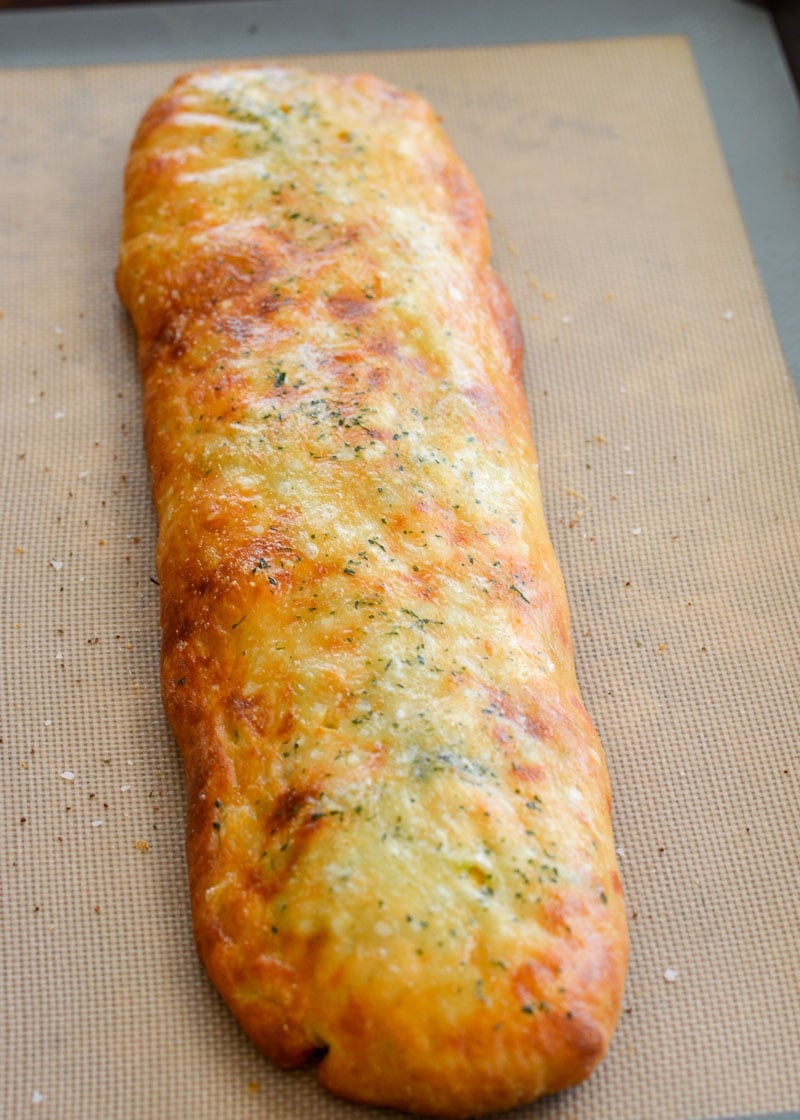 What should I serve with a Keto Hot Pocket ?
This recipe features tender chicken, broccoli and loads of cheese, so it can be a complete meal on its own. However, if you are looking for a low carb side dish I have a few suggestions. You can serve with a quick garden salad to keep things nice and easy but if you want a few options for other side dishes these are some of my favorites!
Keto Garlic Bread Rolls…http://ketobeginners.co/low-carb-keto-garlic-breadsticks-1001/
Keto Garlic Rolls…http://ketobeginners.co/keto-garlic-rolls-1001s/
keto Garlic bread…http://ketobeginners.co/keto-garlic-bread-1001ss/
Ingredients
For the Broccoli Cheddar Filling
2 cups fresh, uncooked broccoli florets
2 cups cooked chicken
1 cup shredded cheddar cheese
4 ounces softened cream cheese
1/4 teaspoon salt
1/4 teaspoon pepper
For the Keto Crust
1 egg white, beaten
1 1/2 cup mozzarella cheese
1 ounce cream cheese
1/2 cup almond flour
1/2 teaspoon baking powder
For the Topping
1 egg white beaten for egg wash to brush on top
Optional: Everything But the Bagel seasoning, flake salt or parsley
Instructions
Combine the filling ingredients in a medium size bowl and set aside.
Preheat the oven to 350 degrees F.
In a large microwave safe bowl combine the mozzarella cheese and cream cheese. Heat in 30 second increments until cheese is completely melted.
Stir the cheese so they are combined.
In a second smaller bowl combine the almond flour and baking powder. Mix the almond flour with the the melted cheeses.
When the almond flour and cheese are nearly combined add in a beaten egg white and stir well
Using your hands work the dough to make sure the egg white is completely worked into the dough (no streaks of egg whites visible) If the dough seems too wet just add 1 tablespoon of almond flour at a time until it feels right.
Lay the dough on a silicone baking sheet. Place a second silicone baking sheet on top and spread the dough into a thin rectangle.
Spread the filling along one end of the dough and using the silicone baking mat to help you carefully roll the dough so that the dough encases the filling. Pinch the ends together.
Brush the egg white over the entire hot pocket and top with the seasonings if desired.
Bake 25 minutes until golden brown.
Allow the hot pocket to cool at least 5 minutes before slicing into 8 equal pieces.
Nutrition Information:
 YIELD: 8 slices 
SERVING SIZE: Nutrition Calculated Per Slice
Amount Per Serving: CALORIES: 269
TOTAL FAT: 13.9g
CHOLESTEROL: 78mg
SODIUM: 359mg
CARBOHYDRATES: 4.3g
NET CARBOHYDRATES: 3.1g
FIBER: 1.2g
SUGAR: 1g
PROTEIN: 26g