Blogs
Keto Coconut Flour Brownies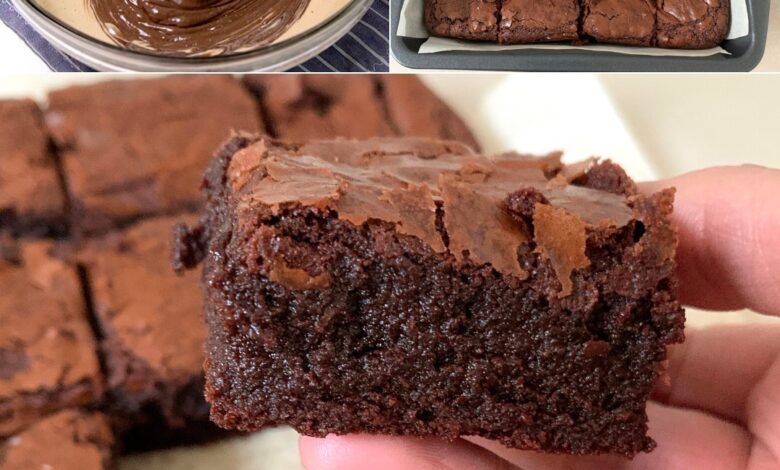 Free Keto Meal Plan : KETO DIET PLAN FOR BEGINNERS STEP BY STEP GUIDE
prep time: 10 MINUTES
cook time: 18 MINUTES
total time: 28 MINUTES
This delicious recipe for keto coconut flour brownies makes rich moist, sugar-free brownies everyone will enjoy.
Ingredients
1/2 cup of unsalted butter melted and allowed to cool
6 eggs , room temperature
1 cup of sugar-free chocolate chips
1 cup of granulated sugar-substitute
2 ounces of baking chocolate (roughly chopped)
¾ cup of dark cocoa powder
¼ cup of coconut flour
1 teaspoon of vanilla
¼ teaspoon of baking powder
¼ teaspoon of sea salt
Instructions
Preheat your oven to 350 degrees.
Grease a 10×10 baking pan or line it with parchment paper.
Melt the butter and the two ounces of unsweetened chocolate, and sugar-free chocolate chips in a double boiler or in the microwave in 10-second increments at a low setting. Be sure to stir while melting.
Stir and allow to cool to room temperature.
To the cooled chocolate mixture add the eggs one at a time using an electric mixer set to medium-low
Add vanilla extract and continue to stir.
Next carefully add the sugar substitute, unsweetened cocoa powder, coconut flour, baking powder, and salt using the electric mixture set to low.
Once the batter is well blended, pour the batter into the prepared baking pan.
Bake for 15 to 20 minutes. Do not overbake the brownies.
Allow the brownies to cool for at least 20 minutes before slicing them into squares.
Store the brownies in the refrigerator for up to 5 days or wrap and freeze for up to 3 weeks.
Nutrition Information: YIELD: 12 SERVING SIZE: 1
Amount Per Serving: CALORIES: 150TOTAL FAT: 13.1gSATURATED FAT: 7.5gCHOLESTEROL: 102mgSODIUM: 88mgCARBOHYDRATES: 4.9gNET CARBOHYDRATES: 2.4gFIBER: 2.5gSUGAR: 0.5gPROTEIN: 5.3g
Free Keto Meal Plan : KETO DIET PLAN FOR BEGINNERS STEP BY STEP GUIDE