Blogs
4 INGREDIENT KETO BISCUITS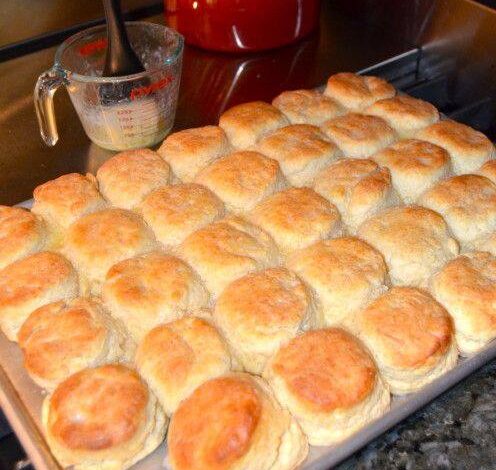 Free Keto Meal Plan : KETO DIET PLAN FOR BEGINNERS STEP BY STEP GUIDE
servings: 5 BISCUITS
prep time: 10 MINUTE
Scook time: 25 MINUTES
total time: 35 MINUTES
course: BREAKFAST, SIDE DISH
cuisine: AMERICAN
An easy low carb biscuit recipe that is just 4 ingredients and doesn't require any eggs. These biscuits are soft and tender and easy to make.
INGREDIENTS
2 cups (183 g) blanched superfine almond flour see notes
2 tsp (9.6 g) aluminum free baking powder
1/2 tsp (3 g) salt
3/4 cup (175 g) nonfat plain Greek yogurt
INSTRUCTIONS
Preheat oven to 350°F (177°C). Line a large baking sheet with parchment paper (or a silicone baking mat).
Add almond flour, baking powder and salt to a large mixing bowl. Whisk until evenly combined. Add in the yogurt. Stir the yogurt in with a spatula until a thick batter forms. It may appear initially that you don't have enough liquid, but the more you mix, the more almond flour the yogurt will incorporate.
Pack batter into a 1/3 cup measuring cup. Make sure to pack it so that it takes the shape of the measuring cup. Flip the measuring cup upside down onto prepared baking sheet and shake cup a little so the batter slides out. When it slides out, it should still hold the form of the measuring cup. I found the size of a standard 1/3 cup to be a good shape for these biscuits, but if you prefer them flatter/taller/rounder you can reshape it with your hands. Repeat with remaining batter
Bake for about 25 minutes or until tops are golden brown and biscuits are fully cooked. You may need less baking time if your biscuits are not that thick. Let biscuits cool before eating.
NOTES
When measuring out the almond flour, spoon it into the measuring cup and then level off with a knife. Do not directly scoop the measuring cup into the almond flour bag. This will result in more almond flour than the recipe calls for.
I used Kirkland's blanched superfine almond flour.
Make sure to use a thick Greek yogurt like Fage or Kirkland brand. What I mean by thick is that if you have a spoonful and you tip the spoon upside down, it should not slide off. If you use a thinner consistency Greek yogurt your batter will be too wet and runny.
Make sure to use aluminum free baking powder to avoid any metallic taste in your biscuits.
This recipe makes about 5 biscuits. You can easily double the amounts if you wish to make more.
I used nonfat plain Greek yogurt because the biscuits already have a high amount of fat from the almond flour. However, I think it should also work with whole milk Greek yogurt if you prefer to use that.
Adapted from Low Carb Love.
NUTRITION
serving: 1biscuit, calories: 308kcal, carbohydrates: 9g, protein: 3g, fat: 24g, saturated fat: 2g, sodium: 332mg, fiber: 5g, sugar: 3g, net carbs: 4
The nutrition information provided are only estimates based on an online nutritional calculator. I am not a certified nutritionist. Please consult a professional nutritionist or doctor for accurate information and any dietary restrictions and concerns you may have.
Free Keto Meal Plan : KETO DIET PLAN FOR BEGINNERS STEP BY STEP GUIDE