Keto Diet
KETO INSTANT POT LASAGNA RECIPE WITHOUT NOODLES
Want an easy low carb meal made in an electric pressure cooker? Here's an Instant Pot Lasagna recipe without noodles that's a breeze to make and keto-friendly as well.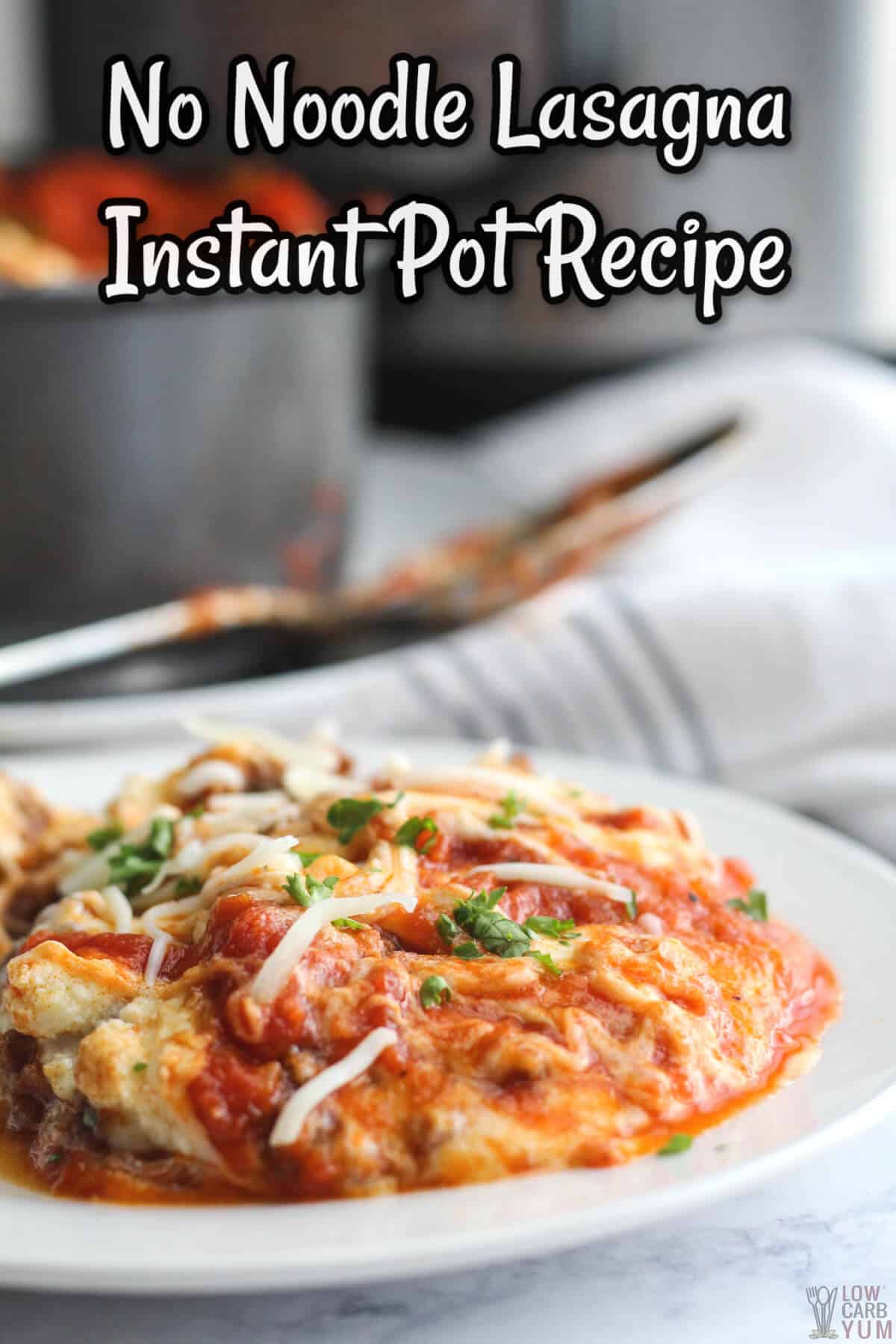 Ingredients
▢1 pound ground beef
▢2 cloves garlic minced
▢1 small onion
▢1 ½ cups ricotta cheese
▢½ cup Parmesan cheese
▢1 large egg use one more for a thicker lasagna
▢1 jar marinara sauce 25 ounces
▢8 ounces mozzarella sliced
Instructions
On sauté setting, brown the ground beef with the garlic and onion.
While the meat is browning, combine the ricotta cheese with the Parmesan and egg in a small mixing bowl.
Drain grease and remove meat mixture from Instant Pot.
In a medium size bowl mix meat mixture with 25 ounce jar of marinara (reserve ½ c for the top).
Next, using a round dish that fits within your Instant Pot (A springform pan with aluminum foil to catch any drippings works) layer half of your lasagna meat, mozzarella and ricotta cheese mixture repeating for a second time until no ingredients remain. Top with ½ c of reserved marinara sauce.
Place sling in Instant Pot over rack and pour in 1 cup of water.
Set dish in instant pot. Cover loosely with aluminum foil if desired to keep condensation from dripping on the lasagna.
Attach lid, close valve, and cook on high pressure for 9 minutes.
Vent steam, remove the lid and serve.
Notes
Since so many comments noted that the lasagna burned in their pot, the recipe has changed to use a baking pan in the pot method rather than cook directly in the pot. However, the issue with burning can be if there isn't enough liquid in the pot when cooking under pressure. So a "watery" sauce is what's needed to keep the lasagna from burning if you don't want to use the separate pan method. Extra sauce should also prevent burning for those wanting to cook directly into the pot.