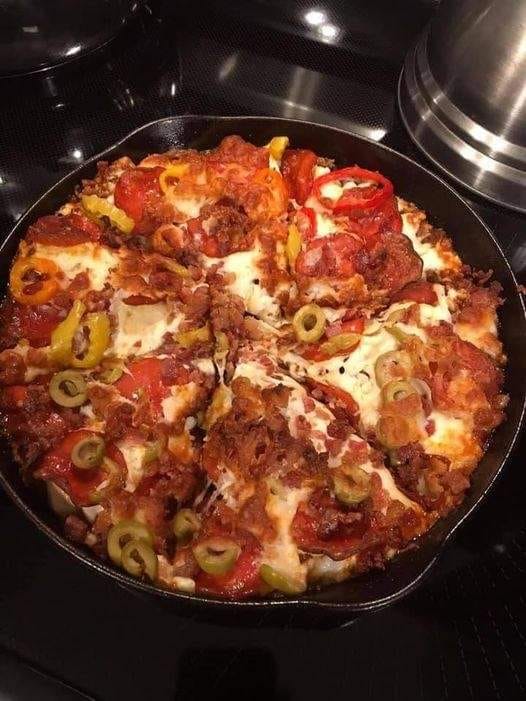 INGREDIENTS
1 Tablespoon avocado oil
1/2 Onion, diced
1 green bell pepper diced
1 pound Ground beef
1 Jar Marinara
2 Cups Shredded Mozzarella Cheese
1/2 Cup Grated parmesan
30 slices Pepperoni
1/4 Cup sliced black olives (optional)
Directions
1. In a large skillet over medium heat, sauté your onions and green peppers in the avocado oil until translucent. (about 5 minutes )
2. Add in your sausage and ground beef, chopping and stirring until brown.
3. Season with salt and black pepper to taste.
4. Drain the grease from the meat and discard.
5. Add in the Raos Marinara Sauce, stirring to combine then flatten the top with a spatula.
6. Add both the cheeses to cover the top, followed by a solid layer of pepperoni.
7. Add the sliced olives (optional)
8. Place skillet in oven on high broil to brown the top.
9. Serve. Makes 8 servings