Blogs
Keto Pumpkin Muffins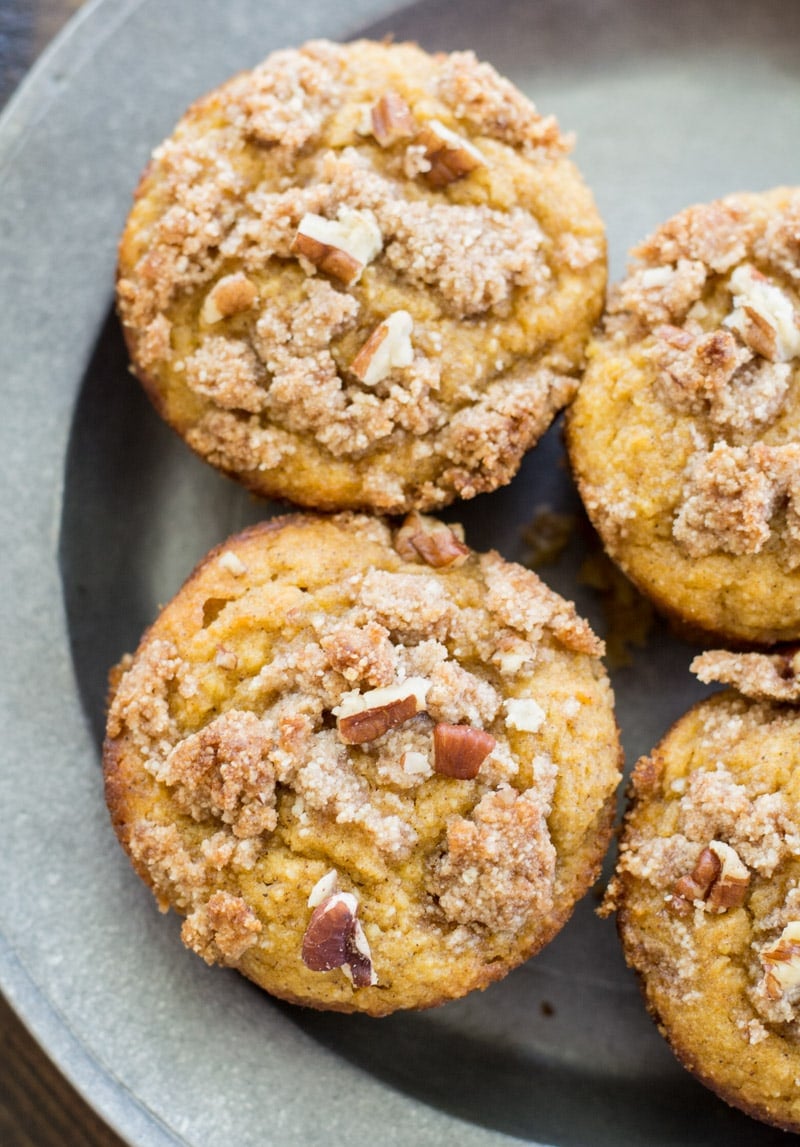 yield: 12 prep time: 5 MINUTES cook time: 20 MINUTES total time: 25 MINUTES
These Keto Pumpkin Muffins are packed with pumpkin spice flavor and topped with a pecan crumble topping! At just 5 net carbs this is a low carb treat you will enjoy all fall long!4.5 Stars (102 Reviews)PRINT
Ingredients
Pumpkin Spice Muffins
2 cups almond flour
1/2 cup Brown Sugar Swerve Sweetener
2 tablespoons coconut flour
1 tablespoons baking powder
2 teaspoons pumpkin pie spice
1/2 teaspoon salt
1 cup pure pumpkin puree
4 large eggs
1/2 cup unsweetened almond milk
Pecan Crumb Topping
1/3 cup almond flour
1/4 cup Brown Sugar Swerve
2 tablespoons coconut flour
3 tablespoons crushed pecans
1 teaspoon cinnamon
3 tablespoons butter, cold
Instructions
Preheat the oven to 325 degrees F.
In a medium size mixing bowl, combine all of the pumpkin muffin ingredients until well combined.
Spray a muffin tin or line with paper liners.
Spoon the pumpkin mixture into the muffin tin until 3/4 full, set aside.
In a small bowl, combine the pecan crumb topping and mash with a fork until the butter is incorporated and it resembeles course crumbs.
Sprinkle the topping on the muffins.
Bake 20-22 minutes, or until a toothpick comes out clean.
Nutrition Information:
Amount Per Serving: CALORIES: 204TOTAL FAT: 10gCARBOHYDRATES: 7.4gNET CARBOHYDRATES: 5gFIBER: 2.4gPROTEIN: 6.2g