Keto Diet
Cheddar Stuffed Meatballs (keto + low carb)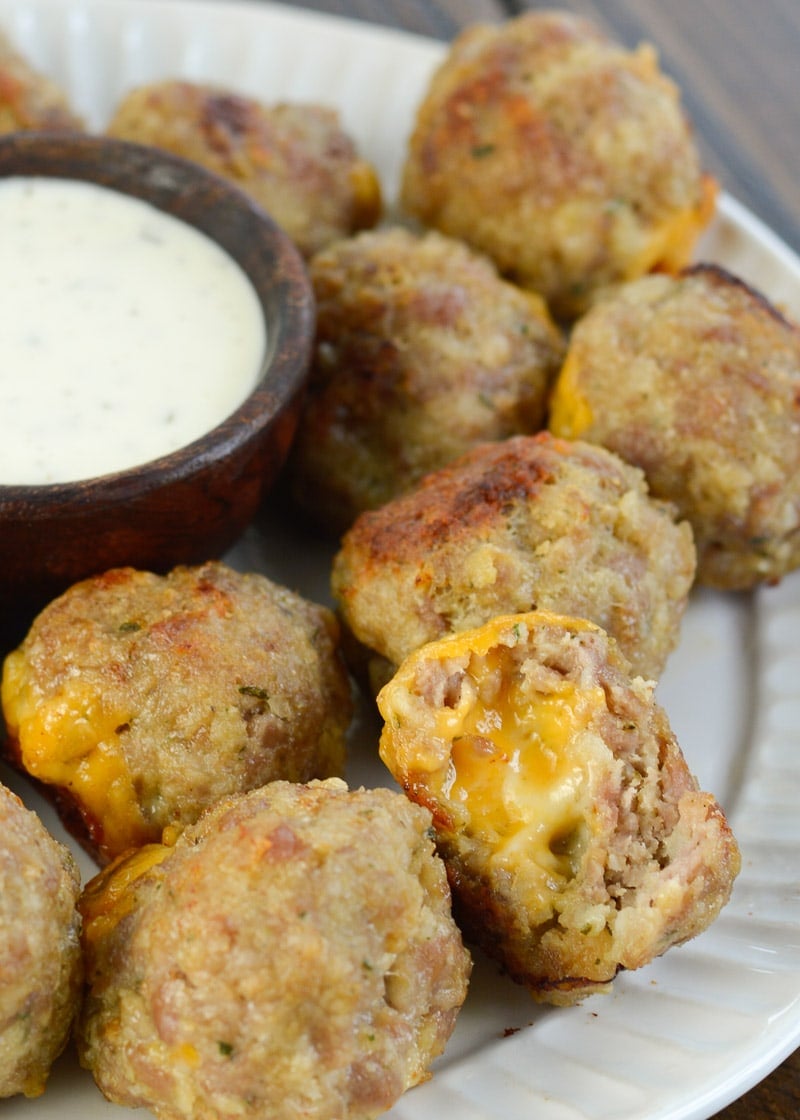 yield: 4 prep time: 15 MINUTES cook time: 25 MINUTES total time: 40 MINUTES
These five ingredient Cheddar Stuffed Meatballs are the low carb perfect appetizer or easy dinner recipe!4.6 Stars (11 Reviews)PRINT
Ingredients
1 pound ground meat (beef, pork, turkey or chicken all work)
1 (1 ounce) packet Hidden Valley ranch seasoning
1/2 cup bread crumbs (keto-friendly breadcrumbs linked below)
1 egg, beaten
24 small cheddar cheese cubes (3 cheese sticks cut into cubes)
Instructions
Preheat the oven to 400 degrees
Spray a large cooking sheet with cooking spray and set aside.
Mix the meat, seasoning, breadcrumbs (keto option here) and egg together until it is completely combined.
Working with about a spoonful of meatball mixture at a time pat it flat in your hand. Place a cheese cube inside and form a ball around the cheese.
Squeeze the meatball a bit to make sure the cheese is totally enclosed.
Lay evenly separated on the cookie sheet, bake 20- 25 minutes.
Nutrition Information:
YIELD: 6 SERVING SIZE: 4 Cheddar Stuffed Meatballs (calculated with keto breadcumbs and ground pork as the meat)
Amount Per Serving: CALORIES: 282TOTAL FAT: 22gTRANS FAT: 334gCHOLESTEROL: 100mgCARBOHYDRATES: 0.6gNET CARBOHYDRATES: 0.6gFIBER: 0gSUGAR: 0.2gPROTEIN: 19g