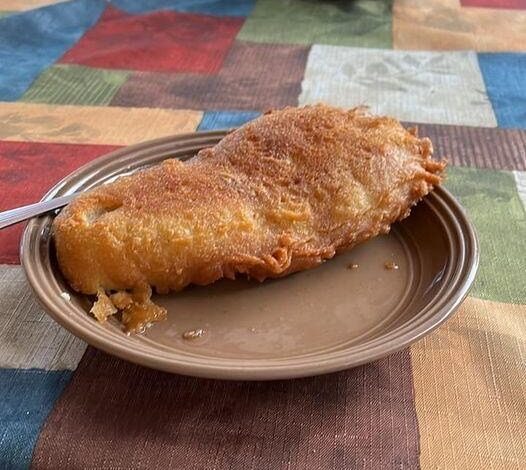 Prep Time: 10minutes minsCook Time: 10minutes mins0minutes minsTotal Time: 20minutes minsServings: 4 servingsCalories: 326kcal
Ingredients
▢1 Egg
▢½ cup Almond Flour
▢1 ounce Parmesan Cheese finely grated
▢1 tablespoon Dried Parsley
▢1 Lemon zest only
▢½ teaspoon Salt
▢¼ teaspoon Pepper ground
▢4 fillets White Fish 150g/5.3oz pieces
▢Oil for frying
Instructions
Heat your deep fryer to 180C/355F.
Crack the egg into a bowl and whisk well.1 Egg
In another bowl, add the almond flour, parmesan, parsley, lemon zest, salt, and pepper. Mix well.½ cup Almond Flour,1 ounce Parmesan Cheese,1 tablespoon Dried Parsley,1 Lemon,½ teaspoon Salt,¼ teaspoon Pepper
Dip the fish into the egg, then press into the breading. Repeat with the other pieces of fish. (For a thicker crust, dip the breaded fish into the egg and breading a second time).
4 fillets White Fish
Gently add the fish to the hot oil. Cook for 4-7 minutes, until golden brown and cooked through.Oil
Drain off the excess oil.
Serve with Keto Coleslaw, lemon wedges, and Keto Tartar Sauce.
Nutrition
Serving: 150g | Calories: 326kcal | Carbohydrates: 4g | Protein: 35g | Fat: 19g | Saturated Fat: 4g | Cholesterol: 144mg | Sodium: 495mg | Potassium: 637mg | Fiber: 2g | Sugar: 1g | Vitamin A: 200IU | Vitamin C: 2mg | Calcium: 149mg | Iron: 1mg