Blogs
Keto Jalapeño Cornbread Muffins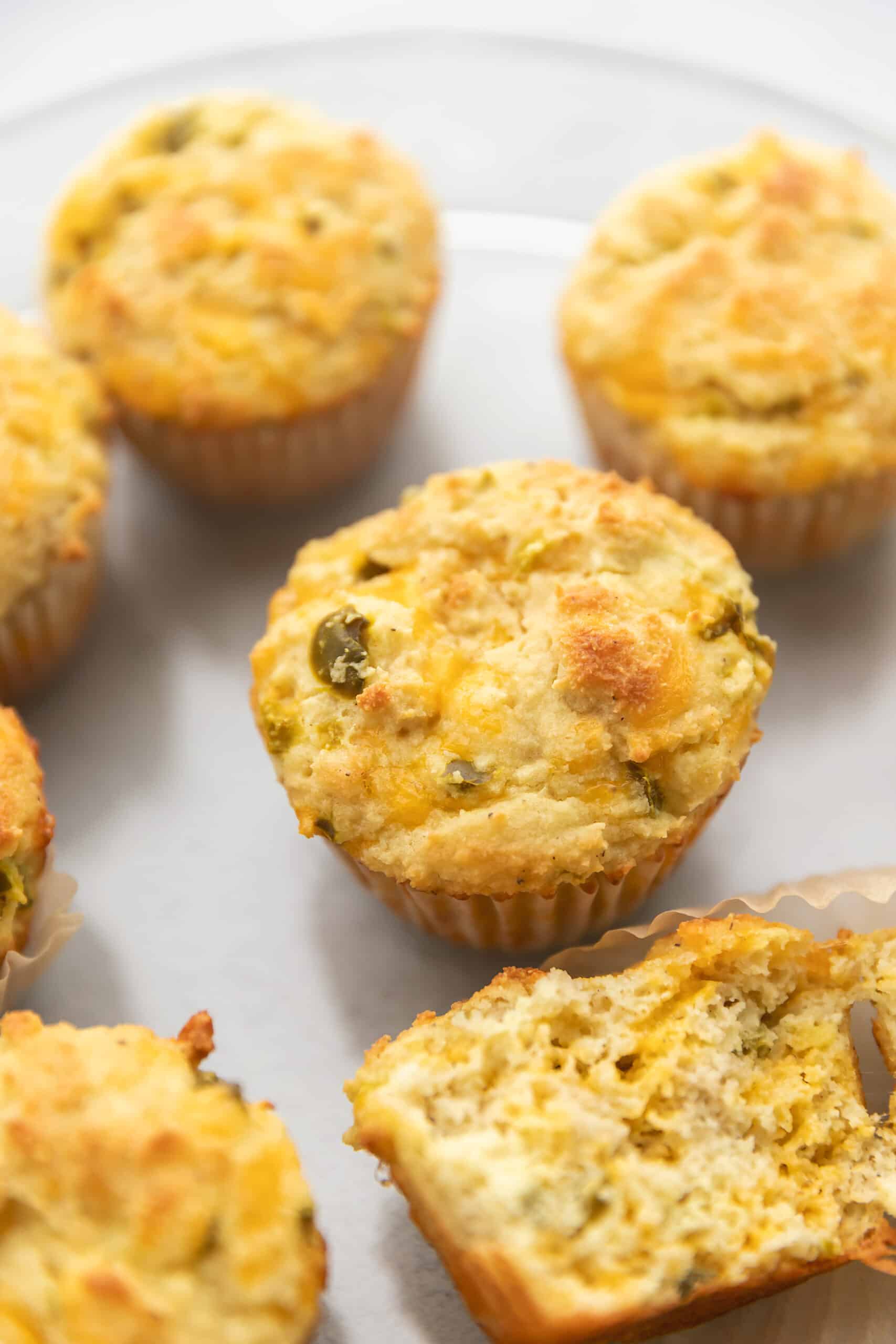 ourse: Side Dish
Cuisine: American
Prep Time: 5 minutes
Cook Time: 20 minutes
Total Time: 25 minutes
Servings: 12
Calories: 185kcal
Ingredients
2 ½ Cups almond flour (click here to see my favorite on Amazon)
1 teapoon Baking soda
¼ teaspoon kosher salt
¼ teaspoon black pepper
3 Large Eggs, beaten
8 Ounces fat free plain Greek yogurt
½ Cup Chopped Pickled Jalapeños
1 Cup Shredded sharp cheddar cheese
Equipment
Instructions
Preheat the oven to 350F and line a 12 cup muffin pan with liners. Spray the inside of your liners with cooking spray.
In a large mixing bowl, combine almond flour, baking soda, salt, and pepper. Next add your already beaten eggs, greek yogurt, chopped jalapeños and cheddar cheese. Mix until all ingredients are combine equally.
Scoop the batter into the muffins cups evenly. Place into already preheated oven and bake for 20 minutes or until toothpick comes out clean. Let cool and enjoy!
Servings: 12
Nutrition per serving
Calories: 185kcal | Carbohydrates: 6g | Protein: 10g | Fat: 14g | Fiber: 2g
Nutrition is provided as a courtesy only. Please re-calculate on your own with the ingredients and amounts you used for the most accurate data.
Keyword :gluten free, keto bread recipe, keto jalapeño cornbread muffins recipe