Blogs
Keto Mexican Keto Casserole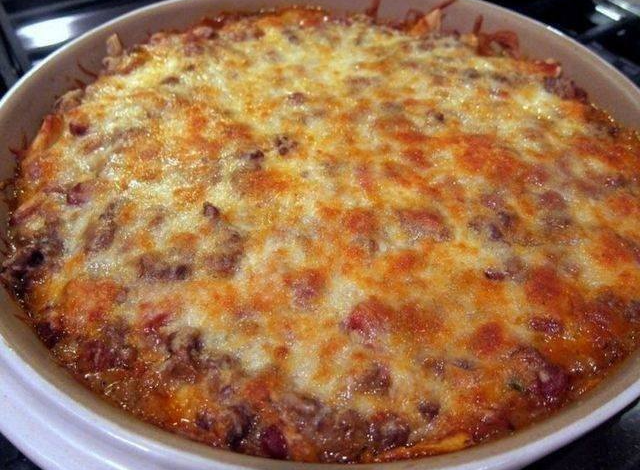 PREP: 10 minutes
COOK: 35 minutes
TOTAL: 45 minutes
INGREDIENTS
CAULIFLOWER RICE:
1 tbsp Avocado oil
4 cups Cooked cauliflower rice
1/2 tsp Sea salt
1 10-oz can Diced tomatoes with green chilies (drained very well)
VEGETABLES:
1 tbsp Avocado oil
2 large Bell peppers (diced)
1/2 large Onion (diced)
Sea salt (to taste)
Black pepper (to taste)
1 cup Sour cream
TACO MEAT:
2 lb Ground beef
3/4 cup Water
1/4 cup Taco seasoning
CHEESE TOPPING:
2 cups Mexican cheese blend (shredded)
OPTIONAL TOPPINGS:
Tomatoes (diced)
Jalapenos (sliced)
Avocados (sliced)
Fresh cilantro (chopped)
INSTRUCTIONS
In a skillet, cook cauliflower rice like this, with 1 tablespoon (14.79 ml) avocado oil and 1/2 tsp (2.46 g) sea salt.
Stir in the drained diced tomatoes with green chiles. Transfer the mixture to the bottom of a 9×13 glass casserole dish. Set aside.
Wipe down the skillet to remove any cauliflower pieces. Heat another tablespoon of oil over medium heat, then add the bell peppers and onions. Saute for 10-15 minutes, until soft and starting to brown. Season with salt and pepper to taste.
Arrange the vegetables over the cauliflower rice in the casserole dish. Spread sour cream evenly on top with a spatula. Set aside.
Preheat the oven to 400 degrees F (204 degrees C).
Add the ground beef to the pan and increase heat to medium-high. Cook for about 10 minutes, breaking apart with a spatula, until browned.
Add the water and taco seasoning. Bring to a boil, then simmer for 2-5 minutes, until it thickens and taco meat forms.
Spread the beef mixture evenly over the casserole dish. Sprinkle with shredded Mexican cheese on top.
Bake for about 10-15 minutes, until the casserole is hot and cheese is melted.
RECIPE NOTES
Serving size: 1/9 entire casserole, or approximately 1.5-2 cups
Nutrition Facts
Amount per serving. Serving size in recipe notes above.
Calories529
Fat38.9g
Protein37g
Total Carbs9.5g
Net Carbs6.3g
Fiber3.2g
Sugar