Blogs
Low Carb Avocado Chicken Salad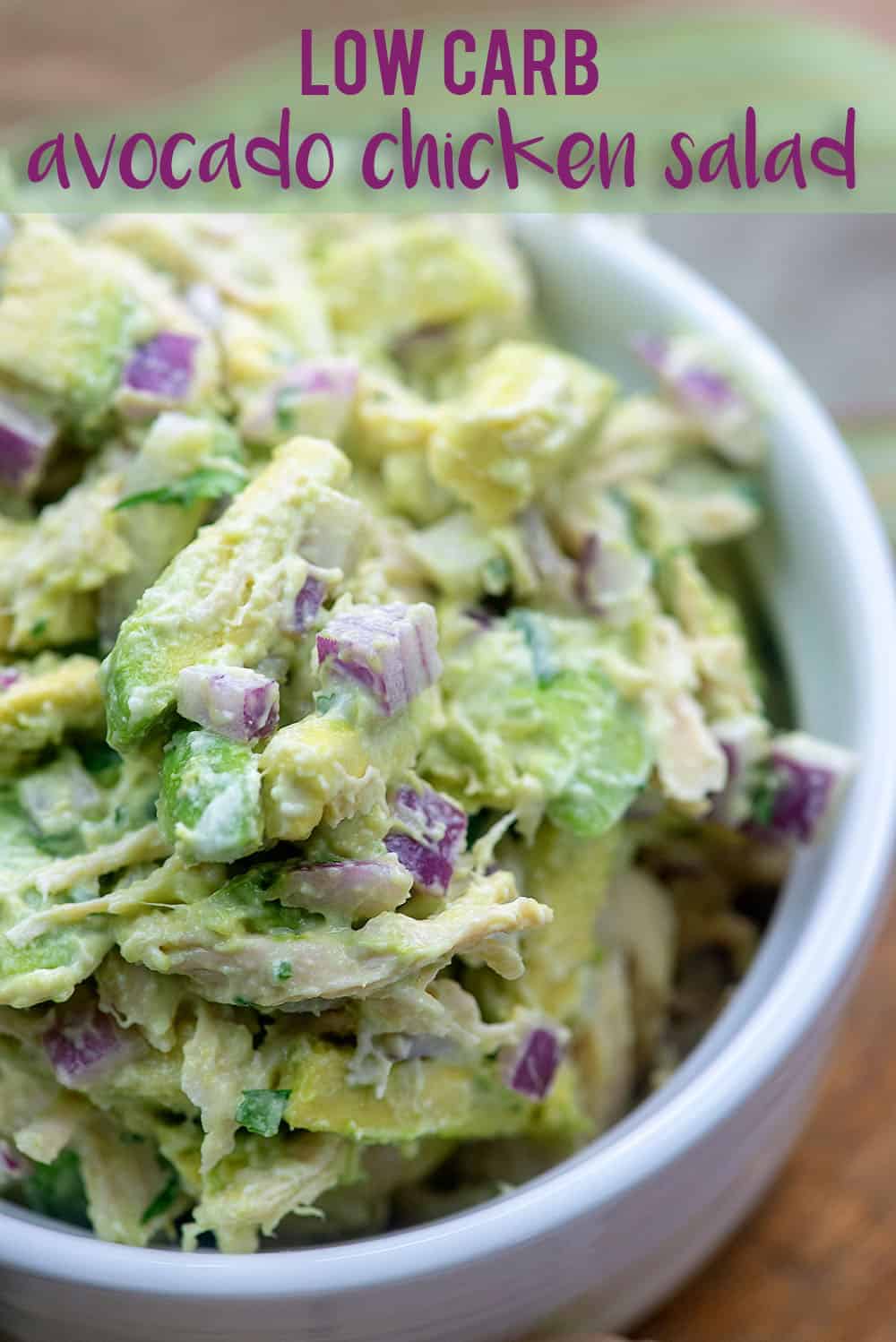 Ingredients
2 cups shredded chicken
2 avocados
1/4 cup mayo
¼ cup diced red onion
1 tablespoon fresh cilantro
2 teaspoons lime juice
1 teaspoon garlic powder
1/2 teaspoon salt
Instructions
Add all of the ingredients to a mixing bowl and mix well to break down the avocado.
Serve immediately.
To store, press plastic wrap tightly onto the surface of the salad to keep the avocado from browning. Store in the refrigerator for 1-2 days.
Notes
Serve in a lettuce wrap, low carb tortilla, or with a fork!
Nutrition Information:
YIELD: 6 SERVING SIZE: 1
Amount Per Serving:Calories: 220Total Fat: 17gSaturated Fat: 3gTrans Fat: 0gUnsaturated Fat: 13gCholesterol: 38mgSodium: 273mgCarbohydrates: 5gNet Carbohydrates: 2gFiber: 3gSugar: 1gProtein: 12g