Blogs
Mini Chicken Pot Pies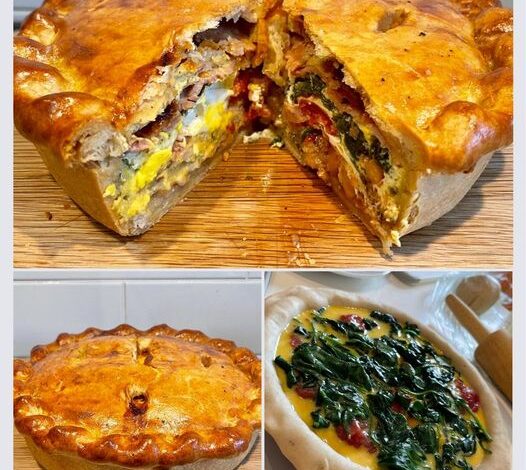 Mini Chicken Pot Pies are a great way to use up leftover chicken or turkey, and making them is so easy it's actually fun! Just press some biscuit dough into muffin-pan cups, then fill with a simple mixture of chicken and veggies in a creamy sauce made with cream of chicken soup. The cream of chicken soup transforms the chicken and veggies into a savory pot pie filling in one step- so all you have to do is sprinkle some Cheddar cheese on top and bake until golden brown. It's just 5 ingredients and 35 minutes to get these cute and delicious mini pot pies on the table.
Ingredients
1 1/2 cups cubed cooked chicken or turkey
1 can (10 1/2 ounces) Campbell's® Condensed Cream of Chicken Soup or 98% Fat Free Cream of Chicken Soup
1/2 of a 16-ounce package frozen mixed vegetables (carrots, green beans, corn, peas), thawed (about 1 1/2 cups)
1 package (12 ounces) refrigerated biscuit dough (junior-sized, 10 biscuits)
1/2 cup shredded Cheddar cheese
Instructions
Tips

Easy Substitution: Substitute 1 can (12.5 ounces) Swanson® Premium White Chunk Chicken Breast in Water, drained, for the cooked chicken.

Step 1 Heat the oven to 350°F. While the oven is heating, spray 10 (2 1/2-inch) muffin-pan cups with vegetable cooking spray. Stir the chicken, soup and vegetables in a medium bowl.
Step 2 Roll or pat the biscuits to flatten slightly. Press the biscuits into the bottoms and up the sides of the muffin-pan cups. Spoon about 1/3 cup chicken mixture into each biscuit cup. Lightly press the chicken mixture down so it's level. Top each with about 2 teaspoons cheese.
Step 3 Bake for 15 minutes or until the biscuits are golden brown and the cheese is melted. Let the pot pies cool in the pan on a wire rack for 5 minutes.