Blogs
Weight Watchers Easy Cheese Lasagna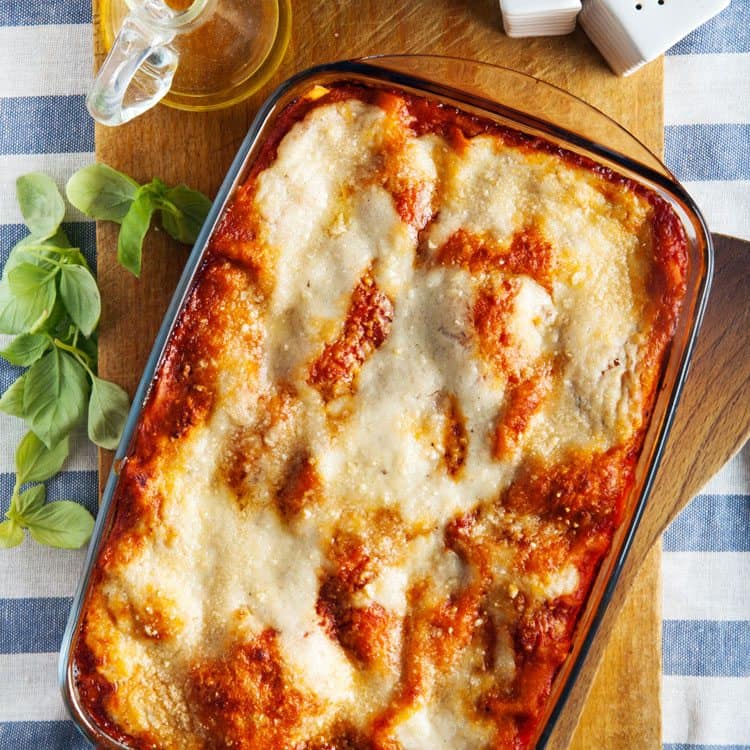 It's inevitable. Recipes like our Easy Cheese Lasagna are meant to be enjoyed.
After gorging on food over the holidays or diving into barbecue food during the summer, we ultimately find ourselves going back to low-fat meal ideas.
We can search until we're blue in the face for the perfect recipe in about a gazillion low-calorie cookbooks.
And we do. Then we look online. We ask around.
Thank goodness we have a plethora of fantastic foodie choices- perfect for those who count Weight Watchers points, and those who just want to watch their waste line.
This cheesy Weight Watchers lasagna recipe is perfect all-around. And yes, it's low on calories…which is amazing considering it is lasagna. Because that seems like it should be an oxymoron.
There is something about eating a meal guilt-free that is beyond amazing. We can feel good about what we eat, AND enjoy each and every bite. Savoring the flavor is what it's all about.

Yes, you can eat salad for days.
That's healthy and delicious. In fact, eating vegetables is one of the essential ingredients to trimming down your weight and/or maintaining your weight. It's so important for digestion as well.
So, while you enjoy this extra tasty Cheese Lasagna, you might think about pairing it up with a flavorful Italian Chopped Salad. Make a low-fat dressing and you're golden.
What is your favorite Weight Watchers recipe? We always LOVE finding new food to try.
INGREDIENTS

1 jar 28 ounce spaghetti sauce (lower-calorie with no added sugar)
6 uncooked lasagna noodles
1 15 ounce container of fat free ricotta cheese or fat free cottage cheese
1-2 cups chopped raw vegetables such as mushrooms, broccoli, bell pepper, zucchini
8 ounces shredded low-fat mozzarella cheese
INSTRUCTIONS
Preheat over to 375. Spray an 11×7 dish with cooking spray.
Spread 1/3 of the sauce on the bottom of the dish.
Arrange 3 noodles in a single layer over the sauce.
Top with another 1/3 of the sauce, all of the ricotta cheese, the vegetables, and 1/2 of the mozzarella cheese.
Lay the next 3 noodles on top. Spread the remaining sauce over the noodles.
Cover the dish tightly with foil. Bake about 1 hour or until noodles are tender.
Take the foil off. Sprinkle with remaining mozzarella cheese, and bake uncovered for 5 minutes longer. Let stand 5 minutes before cutting.
6 servings, 6 POINTS each
NOTES
It's important to put the foil on the pan tightly because it's the steam that cooks the noodles. If you remove the foil but find the noodles aren't completely cooked (poke them with a knife), use a spoon to push the noodles back down under the sauce. Recover the pan with the foil and return to the oven for another 10-15 minutes. If you take the foil off and the lasagna looks "soupy", remove the foil and return the pan to the oven for 10 minutes or until the juice has evaporated. Then sprinkle on the cheese and finish baking.
NUTRITION
Serving: 1gCalories: 356kcalCarbohydrates: 33gProtein: 24gFat: 14gSaturated Fat: 8gPolyunsaturated Fat: 5gCholesterol: 49mgSodium: 531mgFiber: 3gSugar: 5g