Blogs
Keto boneless, skinless chicken breasts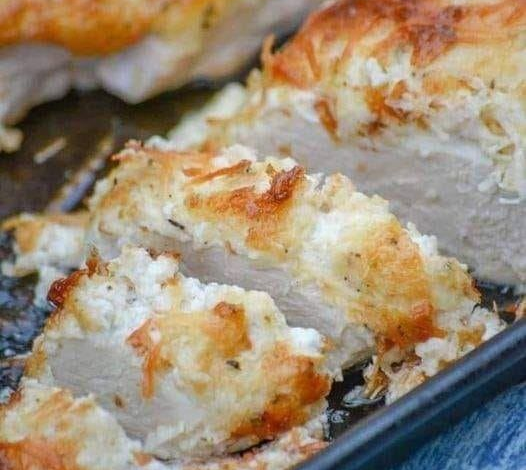 PREP: 15 minutes
COOK: 20 minutes
TOTAL: 35 minutes
INGREDIENTS
BRINED CHICKEN
4 8-oz Boneless skinless chicken breasts
4 cups Water
1/4 cup Sea salt (or kosher salt)
PREPARATION
2 tbsp Olive oil
2 tsp Italian seasoning
1 tsp Garlic powder
1 tsp Sea salt
1/2 tsp Paprika (or smoked paprika)
1/4 tsp Black pepper
INSTRUCTIONS
Tap on the times in the instructions below to start a kitchen timer while you cook.
To brine the chicken breasts, place them in a large bowl with enough water to cover them (about 4 cups). Add sea salt and stir to mostly dissolve. Let sit for 10 minutes at room temperature, or for up to 24 hours in the refrigerator.
Drain the salt water, rinse the chicken, and pat dry.
Preheat the oven to 450 degrees F (232 degrees C).
Place the chicken breasts into a baking dish large enough for the pieces to fit without touching, or just barely touching. Brush both sides with olive oil.
Sprinkle both sides of the chicken with Italian seasoning, garlic powder, sea salt, paprika, and black pepper.
Bake for 18-22 minutes, until firm and no longer pink, and internal temperature reaches 160-165 degrees F (71-74 degrees C). (Internal temperature will rise another 5 degrees when resting.) A probe thermometer like this is the best set-it-and-forget-it method because it will beep when ready, but an instant-read thermometer also works.
Cover with foil and rest for 5 minutes before serving or slicing.
RECIPE NOTES
Serving size: 1 chicken breast
Nutrition Facts
Amount per serving. Serving size in recipe notes above.
Calories324
Fat12.7g
Protein48.4g
Total Carbs1.5g
Net Carbs0.9g
Fiber0.6g
Sugar0.1g