Blogs
Chicken and Broccoli Alfredo Roll-Ups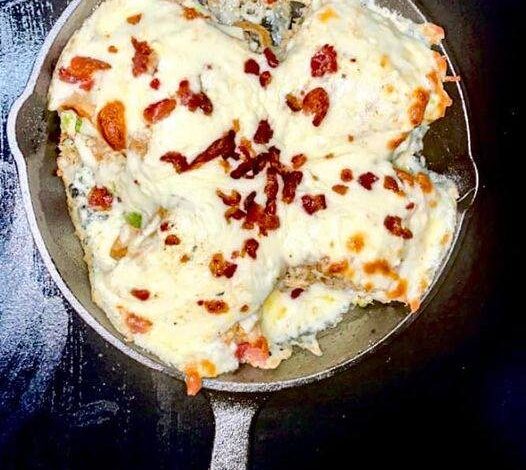 PREP TIME30MINUTES MINS
COOK TIME30MINUTES MINS
TOTAL TIME1HOUR HR
Ingredients
Alfredo
▢¼ cup (½ stick / 57 g) unsalted butter
▢3 teaspoons garlic, minced
▢6 strips thick-cut bacon, cooked and crumbled (about 1 cup)
▢1 teaspoon kosher salt
▢½ teaspoon pepper
▢¼ teaspoon crushed red pepper
▢2 cups (476 g) heavy cream
▢1 cup (100 g) parmesan cheese, grated
Roll-Ups
▢9 lasagna noodles, cooked al dente according to package instructions
▢1 ½ cups (369 g) ricotta cheese
▢2 cups (280 g) rotisserie chicken, chopped
▢2 cups (182 g) broccoli florets, steamed, drained, chopped
▢2 cups (226 g) mozzarella cheese, shredded, divided
▢½ cup (50 g) parmesan cheese, grated
▢parsley, chopped for garnish
Instructions
Preheat the oven to 400°F and spray a 9×13-inch baking dish with nonstick cooking spray.
Alfredo
To a large saucepan over medium heat, add butter. Heat until completely melted.
Add in the garlic, most of the crumbled bacon (reserving some for the topping), salt, pepper, crushed red pepper, and heavy cream. Continue to heat the mixture, stirring occasionally until it comes to a slow rolling boil.
Reduce heat and boil gently until the mixture begins to thicken (about 8 minutes).
Remove from heat and stir in the parmesan cheese.
Set aside while you prepare the filling.
Roll-Ups
Line a work surface with a sheet of parchment paper.
Place the cooked lasagna noodles onto the parchment paper.
In a large bowl combine ricotta, chicken, broccoli, 1 cup of mozzarella, and parmesan cheese. Mix well.
Divide the filling mixture evenly among the lasagna noodles, spooning it onto each noodle and spreading it out (about ½ cup of mixture per noodle).
Roll each noodle around the filling, starting at one end and rolling it up tightly. Transfer to the prepared baking dish, seam side down.
Pour the Alfredo sauce over the noodles, covering them completely. Top with the remaining mozzarella cheese and reserved bacon.
Bake for 30-35 minutes, or until cheese is melted and bubbly.
Serve garnished with parsley.
Nutrition
Show Nutrition Info
Course: Dinner, Main Course
Keyword: Chicken and Broccoli Alfredo Roll-Ups, chicken broccoli alfredo, lasagna roll ups
Servings: 9 roll-ups
Calories: 551