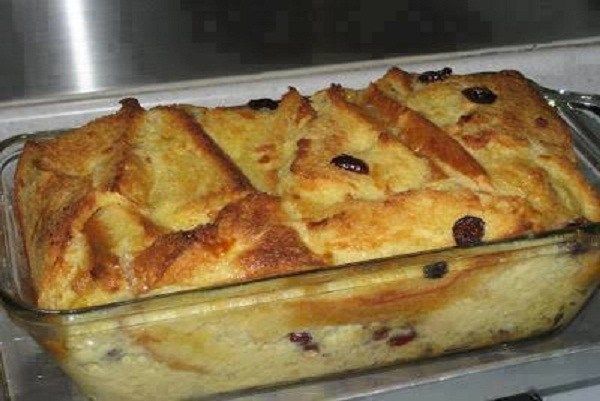 Free Keto Meal Plan : KETO DIET PLAN FOR BEGINNERS STEP BY STEP GUIDE
Prep Time: 10 minutes
Cook Time: 85 minutes
Total Time: 1 hour 35 minutes
Yield: 9 Servings
Category: Desserts
Method: Oven
INGREDIENTS
Bread:
½ cup melted butter
½ cup water
2 eggs
¼ cup Brown Sugar Swerve (or Lakanto's Golden Monkfruit Sweetener)
2 cups almond flour (or walnut or sunflower seed flour)
1 teaspoon baking powder
Pudding:
2 eggs
1 cup heavy cream
¼ cup Brown Sugar Swerve
2 tbsp vanilla extract
2 tbsp melted butter
1 ½ teaspoon cinnamon
½ teaspoon nutmeg
INSTRUCTIONS
Preheat oven to 350°F (180°C) and line a loaf pan with parchment paper.
Mix together liquid bread ingredients in a large bowl and then add in Brown Swerve, flour, and baking powder and mix everything to form a batter.
Pour the bread batter into your prepared loaf pan and bake for around 40-45 minutes (or until a toothpick inserted in the center comes out clean). Once baked, set it aside and let it cool.
After the loaf has cooled, tear it into pieces and place them in a casserole dish.
In another bowl, whisk together all the pudding ingredients. Pour the pudding mixture onto the bread pieces in the casserole dish and bake at 350°F (180°C) for 45 minutes.
Take out of the oven when done and sprinkle the top with extra cinnamon.
NOTES
The scale up function does not change the gram measurements.
NUTRITION
Serving Size: 1 Serving
Calories: 341
Fat: 32
Carbohydrates: 4
Free Keto Meal Plan : KETO DIET PLAN FOR BEGINNERS STEP BY STEP GUIDE