Blogs
Keto Cheesecake with Cherry Pie Filling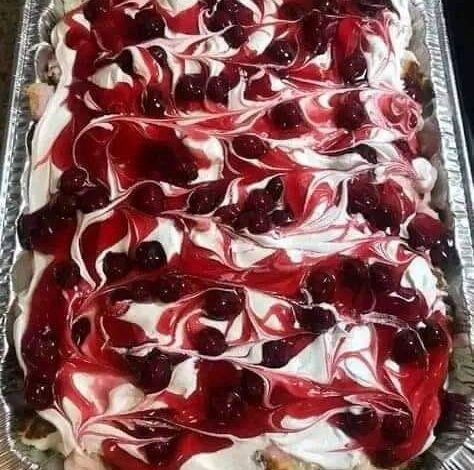 Ingredients:
For the crust:
2 cups almond flour
1/3 cup melted butter
1/4 cup sweetener (erythritol, stevia, or monk fruit)
For the filling:
24 oz cream cheese, softened
3/4 cup sweetener
4 large eggs, room temperature
1 tsp vanilla extract
1/4 cup heavy cream
For the cherry pie filling:
2 cups fresh or frozen cherries
1/4 cup sweetener
1 tbsp lemon juice
1 tsp vanilla extract
1 tbsp cornstarch or xanthan gum (for thickening)
Instructions:

Preheat oven to 325°F. Line a 9-inch springform pan with parchment paper.
To make the crust, combine almond flour, melted butter, and sweetener in a bowl. Mix until well combined. Press the mixture into the bottom of the prepared pan.
Bake for 10-12 minutes or until the crust is golden brown. Remove from oven and let it cool.
To make the filling, beat cream cheese and sweetener with a mixer until fluffy. Add the eggs one at a time, beating well after each addition. Add vanilla extract and heavy cream, and beat until well combined.
Pour the filling over the crust and smooth the top with a spatula. Bake for 50-60 minutes or until the center is set.
While the cheesecake is baking, prepare the cherry pie filling. Combine cherries, sweetener, lemon juice, and vanilla extract in a saucepan over medium heat. Cook for 5-7 minutes or until the cherries start to release their juices.
Add cornstarch or xanthan gum and whisk until the mixture thickens. Remove from heat and let it cool.
Once the cheesecake is done, remove it from the oven and let it cool to room temperature. Chill in the refrigerator for at least 2 hours or overnight.
When ready to serve, spread the cherry pie filling on top of the cheesecake and serve.
Enjoy!!