Blogs
Keto Chicken Parmesan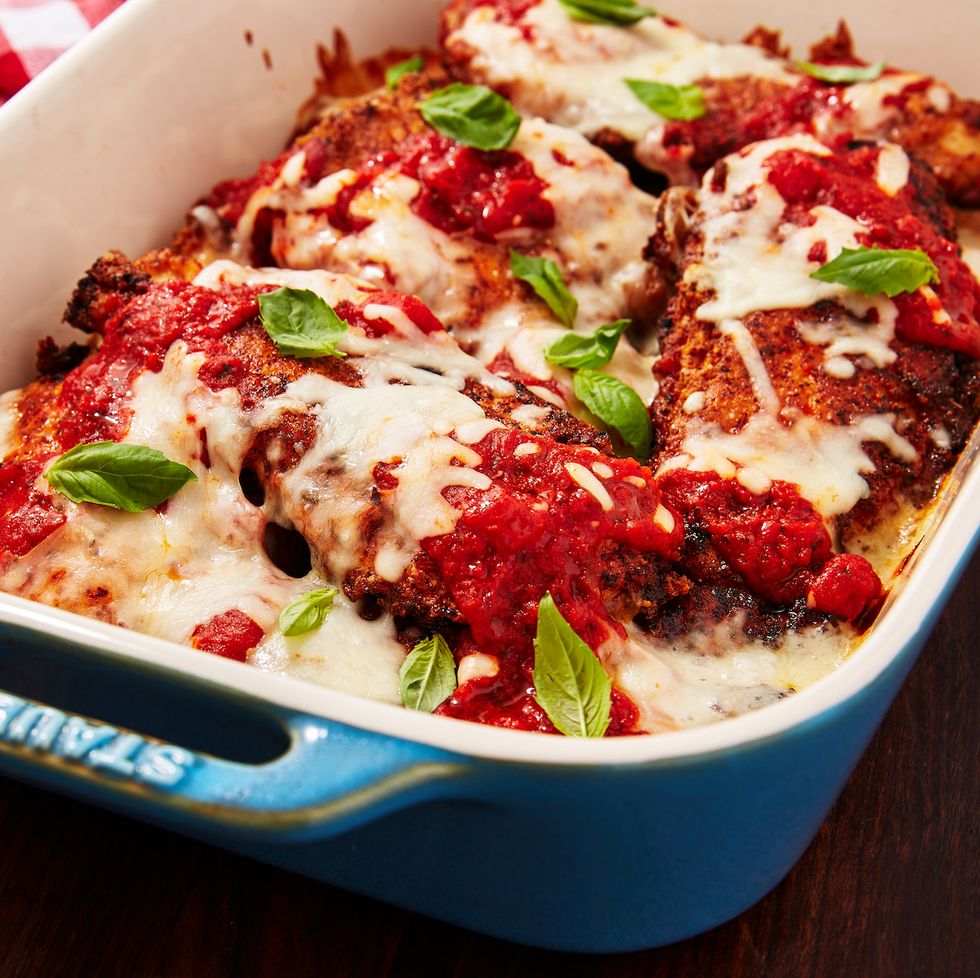 Free Keto Meal Plan : KETO DIET PLAN FOR BEGINNERS STEP BY STEP GUIDE
Prep Time:10 minutes
Cook Time:40 minutes
Total Time:50 minutes
Course: Main Course
Cuisine: American, Italian, Italian American
Servings: 6
Calories: 442
Ingredients
▢2.5 – 3 lb chicken breast
▢1 egg
▢1 cup grated parmesan cheese
▢½ tablespoon dried minced garlic
▢½ tablespoon dried minced onion
▢½ tablespoon dried oregano
▢½ tablespoon dried basil
▢½ tablespoon dried parsley
▢¼ tablespoon freshly ground black pepper
▢pinch salt
▢1 cup jarred marinara sauce
▢6 oz shredded mozzarella
Instructions
Preheat oven to 400. Line a large baking sheet with foil and spray with cooking spray.
Beat egg in one small wide bowl. In a second bowl combine the parmesan cheese with all the spices and mix.
Dip each piece of chicken in the egg and then the cheese, coating both sides. Place on prepared baking sheet. Bake for 30 min.
Top each piece with sauce and then shredded mozzarella. Bake for another 10-20 min until the chicken is 160 degrees when checked with a meat thermometer and the cheese is melted and bubbly.
Notes
Check out the video for my Keto Chicken Parmesan in the post above
Nutrition
Calories: 442 | Carbohydrates: 5g | Protein: 62g | Fat: 17g | Saturated Fat: 8g | Cholesterol: 209mg | Sodium: 921mg | Potassium: 1036mg | Fiber: 1g | Sugar: 2g | Vitamin A: 620IU | Vitamin C: 5.8mg | Calcium: 362mg | Iron: 2mg
Free Keto Meal Plan : KETO DIET PLAN FOR BEGINNERS STEP BY STEP GUIDE