Blogs
Keto cookies with chocolate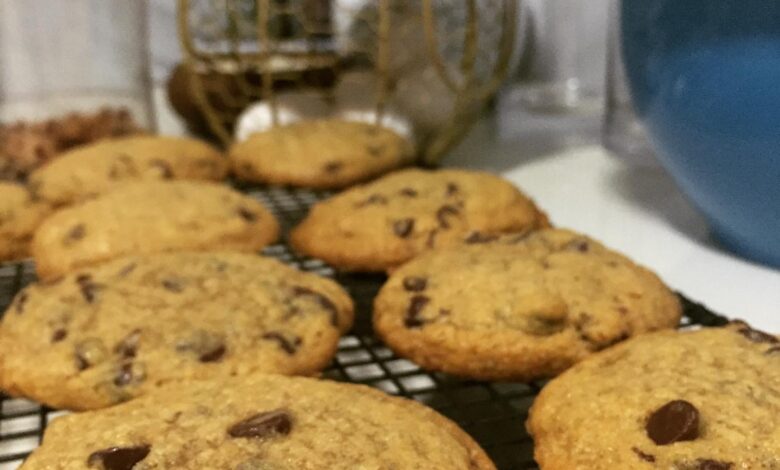 Free Keto Meal Plan : KETO DIET PLAN FOR BEGINNERS STEP BY STEP GUIDE
Ingredients for Keto cookies with chocolate
2 cup almond flour 100g
2 medium egg
4 tablespoon double/heavy cream
4 tablespoon butter unsalted, VERY soft
6 tablespoon granulated sweetener
2 teaspoon vanilla extract
1/3 cup chopped dark chocolate 50g ( sugar free chocolate chips)
INSTRUCTIONS:
Preheat the oven to 180 Celsius/350 Fahrenheit.
Combine all ingredients apart from the chocolate with a fork. Let the dough sit for a few minutes so the flour can absorb the moisture.
Chop your chocolate and stir into the dough.
Form dough balls with your hand or spoon the mixture on a baking sheet lined with baking paper. Press down into the desired shape (cira ½ cm thick).
Bake for circa 13 minutes or until the edges are golden. The cookies are soft when straight out of the oven but firm up as they cool down.
NURITIONS:
| | |
| --- | --- |
| Calories | 170kcal |
| Fat | 15g |
| Carbohydrates | 3g |
| Proteins | 5.5g |
Free Keto Meal Plan : KETO DIET PLAN FOR BEGINNERS STEP BY STEP GUIDE