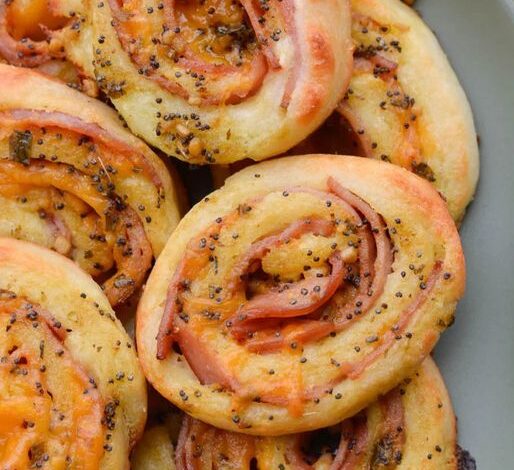 Ingredients:
12 thin slices of deli ham
6 slices of Swiss cheese
2 tablespoons of Dijon mustard
1 tablespoon of mayonnaise
Salt and pepper to taste
Fresh herbs (optional, for garnish)
Instructions:
Lay the ham slices flat on a cutting board or clean surface.
Spread a thin layer of Dijon mustard and mayonnaise on each ham slice.
Place half a slice of Swiss cheese on top of each ham slice.
Season with salt and pepper to taste.
Roll up each ham slice tightly, starting from one end, to create the roll-ups.
Secure each roll-up with a toothpick to keep it in place.
Optional: Garnish with fresh herbs like parsley or dill for added flavor and presentation.
Serve chilled as a snack or appetizer.
Nutrition information per serving (2 roll-ups):
Calories: 255
Total Fat: 19g
Saturated Fat: 9g
Cholesterol: 70mg
Sodium: 1000mg
Total Carbohydrates: 2g
Dietary Fiber: 0g
Sugars: 1g
Protein: 19g
Please note that the nutrition information provided is approximate and may vary depending on the specific brands and ingredients you use. It's always a good idea to double-check the labels of the products you use to calculate the exact nutrition information.