Blogs
KETO ROASTED BRUSSEL SPROUTS WITH PARMESAN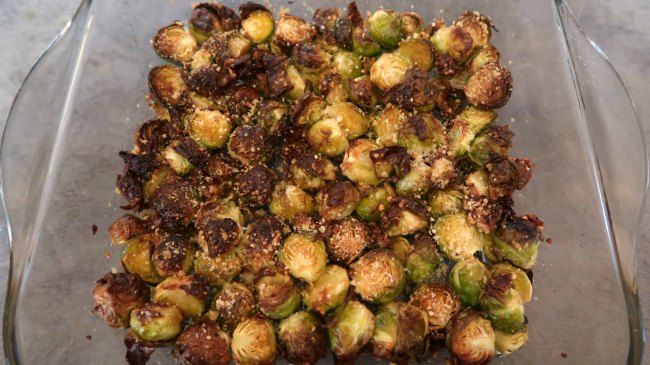 PREP TIME5 minutes
COOK TIME35 minutes
TOTAL TIME40 minutes
INGREDIENTS
500g/1.1lbs Brussel Sprouts
2-4 Tablespoons Extra Virgin Olive Oil
2-4 Tablespoons Parmesan
1/2 to 1 teaspoon Garlic Powder
Salt & Pepper, to taste
INSTRUCTIONS
Preheat the oven to 200C/400F and get out a baking dish.
Wash and halve the sprouts and place them into the baking dish.
Pour over the olive oil, parmesan, garlic, salt and pepper.
Toss well to combine.
Place into the preheated oven for 20 minutes.
Remove from the oven, turn the sprouts over, add another sprinkling of parmesan if you want.
Place back into the oven for a final 15 to 20 minutes or until golden and cooked through.
Serve and enjoy.
NUTRITION INFORMATION:
Amount Per Serving: CALORIES: 123