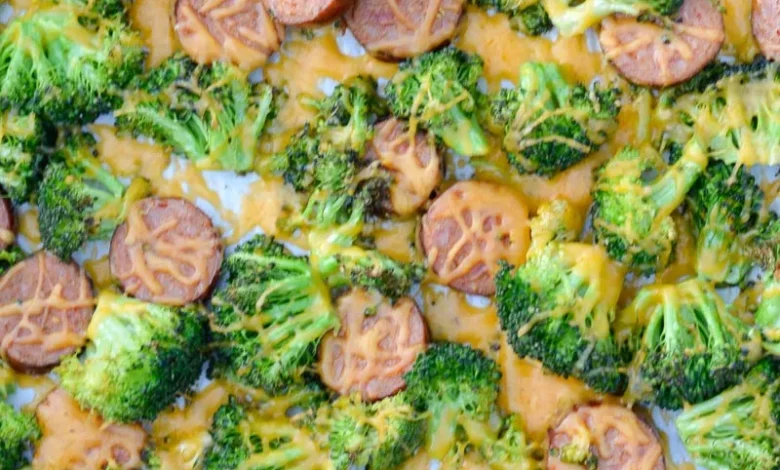 This Sausage Broccoli Cheddar Sheet Pan is the perfect easy weeknight meal! This meal includes four generous servings for less than 7 net carbs each!
Ingredients
8 cups broccoli florets
1 (14 ounce) package Johnsonville Andouille Smoked Sausage
1 cup shredded cheddar cheese
salt and pepper to taste
Instructions
Preheat the oven to 400 degrees.
Line a baking sheet with foil or parchment paper for easy clean up. Lightly spray with cooking oil
Add the broccoli florets and sliced sausage to the pan. Roast 15 minutes. Remove the pan from the oven and flip the sausage and broccoli.
Roast an additional 5-10 minutes until the broccoli reaches your desired tenderness.
Add the shredded cheese and pop back in the oven 1-2 minutes until the cheese has melted. Add salt and pepper to taste.