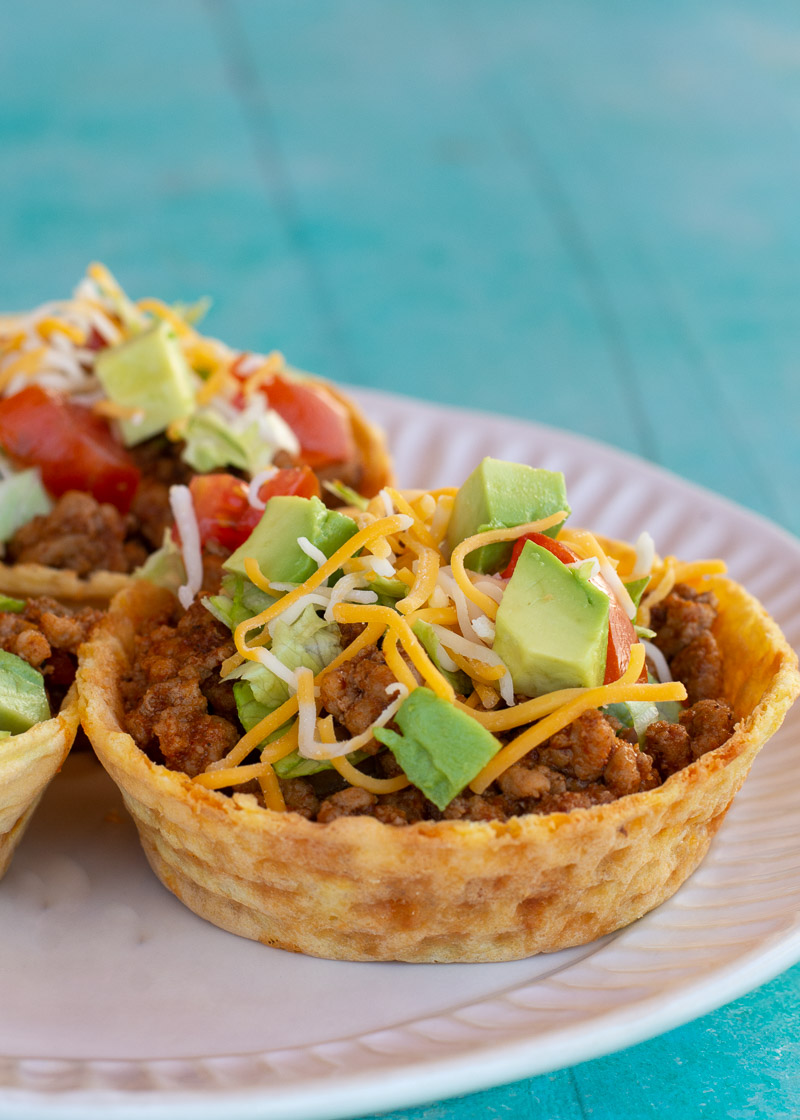 yield: 1
prep time: 5 MINUTES
cook time: 10 MINUTES
total time: 15 MINUTES
This Taco Chaffle Bowl is the perfect keto version of your favorite taco salad! Flavorful meat, cheese, lettuce and sour cream are combined in a Chaffle Bowl and is only 3 net carbs!
Ingredients
1 chaffle bowl (see notes for recipe link)
1/4 cup seasoned taco meat
2 tablespoons chopped lettuce
2 tablespoons chopped tomato
2 tablespoons avocado
1 tablespoon shredded cheese
1 tablespoon sour cream
Instructions
Layer your chaffle bowl with your chopped lettuce, cooked taco meat, chopped tomatoes, avocado, cheese and sour cream and serve.
Notes
This is the Chaffle Bowl recipe.
This is the machine needed to make the Chaffle Bowls.
Nutrition Information:
YIELD: 1 SERVING SIZE: Nutrition calculated per taco chaffle bowl
Amount Per Serving: CALORIES: 228TOTAL FAT: 14.9gCHOLESTEROL: 134mgSODIUM: 295mgCARBOHYDRATES: 4gNET CARBOHYDRATES: 2.5gFIBER: 1.5gSUGAR: 0.8gPROTEIN: 16g