Blogs
Easy 5 Ingredient Taco Casserole!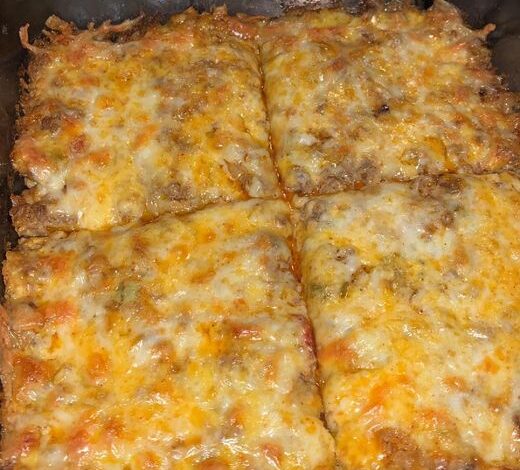 Free Keto Meal Plan : KETO DIET PLAN FOR BEGINNERS STEP BY STEP GUIDE
Ingredients
1 lb (454g) beef. I use extra lean (93/7 or 96/4) beef so that I can eat half the pan without going into ridiculous calorie territory, but you're welcome to use fattier cuts. Using 80/20 beef will give you the same amount of calories for only 1/4 of the pan.
4 oz (112g) philadelphia neufchatel cream cheese
4 oz (112g) tostitos medium salsa
3.5 oz (100g, just under a cup) cheese of choice, I shred my own mozzarella (70g) and extra sharp cheddar (30g)
1 tbsp old el paso taco seasoning
Optional, 1 egg/egg white for binding if you want less of a creamy and more of a solid, taco pie like casserole. More like a quiche I guess. I've never tried this as I like mine creamy like mac and cheese. lol
Free Keto Meal Plan : KETO DIET PLAN FOR BEGINNERS STEP BY STEP GUIDE
Instructions
⁠Brown beef in skillet. Season with salt, pepper, garlic and other seasonings of choice. Remove from heat. I don't drain my beef because there's not much to drain after cooking, but if you choose 80/20 or 70/30 beef you may want to drain
⁠Add taco seasoning, then cream cheese, salsa and a handful of shredded cheese to the beef, using the residual heat from beef to melt the cheese and thoroughly mix it throughout the beef. Edit: I save a couple pinches of seasoning to add directly to the cream cheese too if that makes sense
⁠Add beef mixture to a greased 9×9 baking pan, and cover the top with remaining cheese. Bake covered with foil on 400°F for 20 minutes, then broil on low for another 5 to get a nice crust on top.
This makes 2 servings, so half the pan is one serving! Very filling!
Nutritional Stats
Serving Size : 1 serving = half pan
592 kcal
5.5g net carbs
60g protein
23.5g fat
Free Keto Meal Plan : KETO DIET PLAN FOR BEGINNERS STEP BY STEP GUIDE