Blogs
JUST MADE KETO GRILLED CHEESE SANDWICH FOR LUNCH. DELISH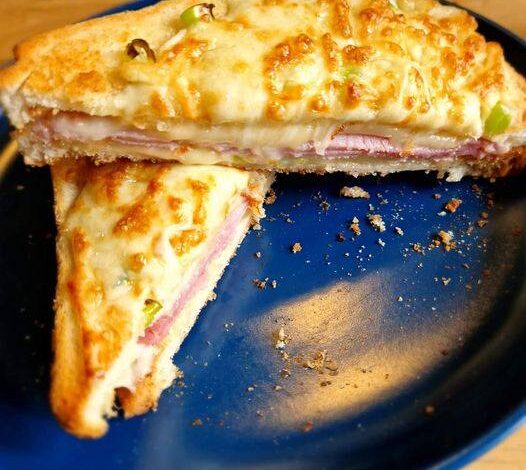 Free Keto Meal Plan : KETO DIET PLAN FOR BEGINNERS STEP BY STEP GUIDE
Duration:
Prep Time: 10 mins
Cook Time: 10 mins
Total Time: 20 mins
Servings: 2 servings
Calories: 520kcal
INGREDIENTS
5 tablespoons unsalted butter divided
4 tablespoons whole milk divided
2 large eggs divided
¼ teaspoon salt divided
4 tablespoons coconut flour (28 grams), divided
1 teaspoon baking powder divided (gluten-free if needed)
2 oz sharp cheddar
INSTRUCTIONS
Place 2 tablespoons of butter in a square glass sandwich-size container.* Microwave until melted, about 50 seconds.
Mix in 2 tablespoons of milk, 1 egg, and ⅛ teaspoon of salt. Add 2 tablespoons of coconut flour and ½ teaspoon of baking powder and mix until thoroughly combined.
Microwave the batter for 90 seconds. Allow it to rest for a minute, then carefully run a knife around the edges and release the bread from the container. If the bottom sticks, carefully run a small spatula underneath. Place the bread on a wire rack and allow it to cool while you make another slice.
Repeat steps 1-3 to make a second slice of bread.
Heat 1 tablespoon of butter in a nonstick skillet over medium-low heat. Assemble the sandwich: place 2 cheese slices between the bread slices you've just made.
When the butter foams, place the sandwich in the skillet. Cook until the bread is golden brown and the cheese is melted, 3-5 minutes per side over medium-low heat. Press on the sandwich with a large spatula, or better yet, place a heavy pot on it to flatten
Transfer the sandwich to a cutting board. Cut it into two triangles and serve.
Notes
*I use a glass food storage container similar to this one. It measures 6 X 6 inches.
Don't be tempted to cook the sandwich over high heat (or even medium heat). For the best, most even results, use medium-low heat and some patience! The perfectly golden result will be worth it.
NUTRITION PER SERVING
Serving: 0.5sandwich | Calories: 520kcal | Carbohydrates: 8g | Protein: 16g | Fat: 46g | Saturated Fat: 28g | Sodium: 692mg | Fiber: 5g | Sugar: 13g
Free Keto Meal Plan : KETO DIET PLAN FOR BEGINNERS STEP BY STEP GUIDE