Blogs
Cinnamon Pecan Ice Cream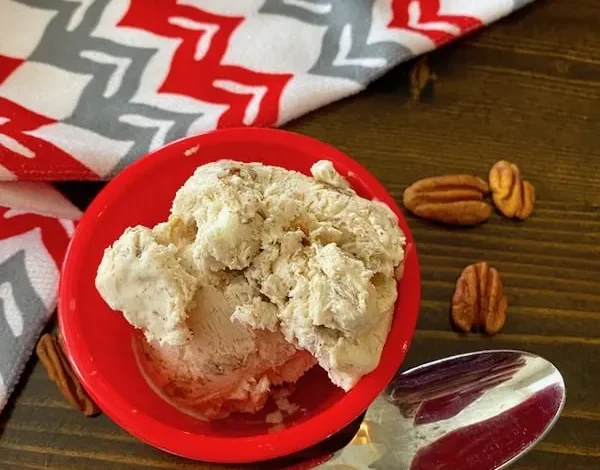 Free Keto Meal Plan : KETO DIET PLAN FOR BEGINNERS STEP BY STEP GUIDE
yield: 8 SERVINGS
prep time: 15 MINUTES
additional time: 6 HOURS
total time: 6 HOURS 15 MINUTES
Ingredients
1 pint of heavy whipping cream
1 can of sweetened condensed milk
2 tablespoons of cinnamon
1/2 cup of chopped pecans
1 teaspoon of vanilla extract (optional)
Instructions
Pour the pint of cream into a large mixing bowl. Beat it with an electric mixer until it forms stiff peaks.
Stir the sweetened condensed milk, cinnamon, and vanilla extract into the whipped cream.
Fold in the nuts.
Pour the contents into a freezer-safe container. Cover it and put it in the freezer for at least 6 hours before serving.
Nutrition Information
Yield8Serving Size1Amount Per ServingCalories272Total Fat27gSaturated Fat14gTrans Fat1gUnsaturated Fat11gCholesterol69mgSodium22mgCarbohydrates7gFiber2gSugar5gProtein3g
Free Keto Meal Plan : KETO DIET PLAN FOR BEGINNERS STEP BY STEP GUIDE